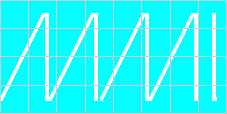 Montanavision Media Inc.
serving the electronic media in the West since 1971.
incorporated in 1985.
world headquarters in the high Rocky Mountains of Montana.
fully HD RadioTM ready.
high quality digital and analog audio.
streaming media, Internet radio, and Webcasting.
high power AM and FM transmitter plants.
interference (RFI) tracking and resolution.
diplexed AM stations.
occupied bandwidth (OBW or NRSC mask) measurements.
community Low Power FM & FM translators.
non-commercial educational, Tribal, and religious FM stations.
building and maintaining mountain-top FM sites.
web site design and support.
computer networks, LAN, WAN, wireless & wired.
digital graphics design and artwork.
technical writing and documentation.
Nautel factory-authorized transmitter installation & commissioning.
authorized TV signal tester under SHVIA, SHVERA, & STELA.
expert witness in broadcast technical litigation.
professional speaker, presenter, and announcer.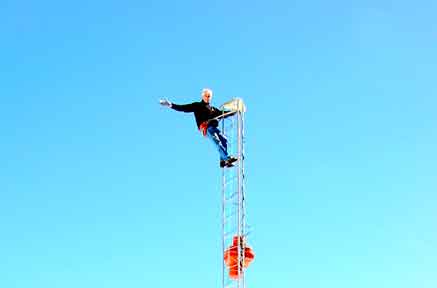 James A. Bender, Vice President
jim@bender2.com
Society of Broadcast Engineers, Member since 1979.
Society of Broadcast Engineers, Senior Member 2004.
Society of Broadcast Engineers, Certified Broadcast Technologist 2004.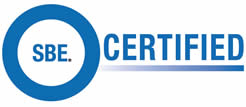 Amateur Radio Operator since 1969. Currently licensed as Technician Plus KA7GZC.
---
Montanavision Media Inc.
P. O. Box 95
Townsend, Montana
59644-0095
Office 406-266-3040
---
NFCB Conference 2009, Portland.
NAB Show 2007, Las Vegas.
NAB Show 2011, Las Vegas.
SHVIA, SHVERA, & STELA TV Signal Tests.
Current clients:

Recent clients:
Agnus Dei Communications, Billings.
Ted Austin, Jr., Idaho Falls, Driggs, Jackson Hole.
Big Fish Radio and Reel Montana Studios, Whitefish.
Butte Broadcasting, Butte.
Sheila Callahan & Friends
Cherry Creek Radio, Helena, Butte.
Chippewa Cree Tribe, Rocky Boy's Reservation.
Christian Media Ministries, Belgrade.
Clear Channel Radio, Bozeman, Missoula, Idaho Falls/Pocatello.
Connoisseur Media, Billings.
CSN International, Billings, Bozeman, Great Falls, Helena, Missoula.
DirecTV, Montana, Idaho, Wyoming.
Equity Media, Bozeman, Butte.
Gallatin Historical Society and Pioneer Museum, Bozeman.
Gallatin Valley Community Radio.
Gardiner/Mammoth FM Association, Yellowstone National Park.
Great Falls Public Radio, KGPR (FM).
Guild of Saint Peter, KOFK-LP, Bozeman.
InSite Towers, LLC.
KDUN (AM), Reedsport, Oregon.
KMTX-AM, Helena.
KNEH-FM, Helena.
KZZQ (FM), Dickinson, North Dakota.
Mesa State College, KMSA (FM), Grand Junction, Colorado
MGR Media, KPOW (AM), Powell, Wyoming.
Nautel Inc.
Nez Perce Tribe.
Northwest Community College, Powell, Wyoming.
Orion Media, Big Sky, Bozeman.
Prairie Communications, Scobey, Montana.
Radio Fiesta, KIGO (AM), Saint Anthony, Idaho.
Radio International, KATQ-AM+FM, Plentywood, Montana.
Radio West, KWYS (AM), West Yellowstone.
Reier Broadcasting Company, Bozeman.
RJ Engineering, Billings.
Silver Rock Communications, KMXE-FM, Red Lodge.
Silver Star Communications, Four Corners, Manhattan.
Swan Hill Translator Association, Ferndale, Montana.
Tres Hermanas, KOFG (FM), Cody, Wyoming.
University of Montana-Missoula.
University of Montana-Western, Dillon.
Yellowstone Public Radio, Billings, Bozeman, Big Sky, Livingston, Helena, Miles City, and Sheridan.
Pegasus Satellite Television, Marlborough, MA.
Hatfield & Dawson, Seattle.

Some of these older clients might no longer use the call letters or business name listed:
Brady Broadcasting, Bozeman.
Citadel Communications, Bozeman, Colorado Springs, Spokane, Little Rock, Flint, Boise, Reno, Modesto, Lansing.
Commonwealth Communications, Great Falls, Helena, Pasco.
GAPWEST Broadcasting, Billings.
Great Outdoors Adventure Show, Bozeman.
Holter Broadcasting, Helena.
The Hunter-Neil Company, Bozeman.
KKGR-AM, Helena.
KTGF-TV, Great Falls.
Montana State University, KGLT-FM, Bozeman.
Northern Rockies Natural History, Bozeman.
Oasis Broadcasting, Bozeman.
KTSL-FM, Spokane.
KUUB-AM & FM, KZLO-AM & FM, KBMN-AM, KCDQ-FM, Bozeman.
KGRZ-AM, KGVO-AM, KDXT-FM, KYLT-AM, KZOQ-FM, Missoula.
KTNY-FM, Libby.
KLYQ-AM & FM, Hamilton.
KDBM-AM & FM, Dillon.
KGLM-FM, Anaconda.
KJJR-AM, KBBZ-FM, Kalispell.
KERR-AM, KQRK-FM, Polson.
KCAP-AM, KZMT-FM, KHKR-AM & FM, KMTX-FM, KVCM-FM, Helena.
KERS-FM, KNDE-AM, KXOA-AM & FM, KZAP-FM, Sacramento.

---
We enable communities.
Whether it's radio, television, or broadband, we leverage our extensive experience with communications technology to enable communities to advance their goals.

Bender family web site.

This page updated 13-Nov-2016.