Montanavision Media Inc.
Client Since 2006.
KGPR, Great Falls

---
The Great Falls Public Radio Association contracted with us in 2006 to install their new Harris HD RadioTM Transmitter.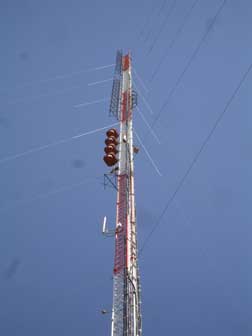 The tower for KGPR FM 89.9, located just north of town, is shared with several other radio stations.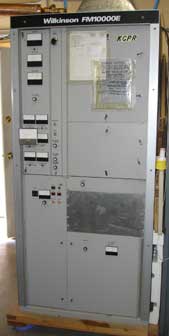 Before: Wilkinson FM10,000E transmitter was old when it came to Great Falls.



Before: Equipment rack houses monitoring gear, remote control, audio processing, EAS gear, and satellite receiver.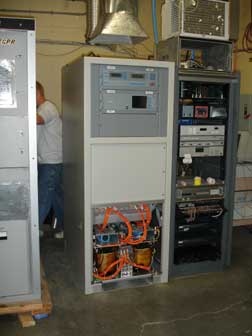 New Harris Z12HD+ transmitter slides into the main transmitter position.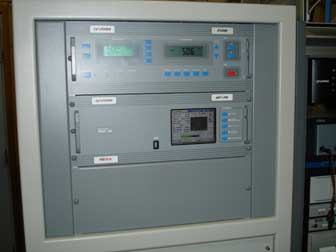 After: The new transmitter went on the air in the analog-only mode at noon on Wednesday, July 19, 2006.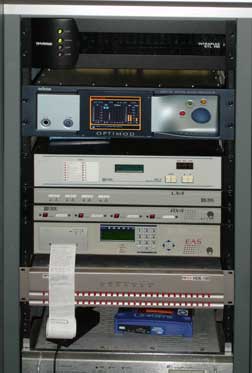 After: Harris Intraplex STL, Orban Optimod 8500, Burk ARC-16 remote control, Burk EAS gear, and Harris FlexStar HDE-100 exporter. The Linksys router is actually part of the air chain, connecting the exporter to the exciter. KGPR turned on HD RadioTM at noon on Wednesday, July 26, 2006.

---
During the installation of the HD RadioTM transmitter, we discovered a problem with the main FM antenna.
KGPR Antenna Page, 2006.
KGPR Studio Page, 2006.
KGPR Studio Move Page, 2007.
KGPR New Studio Page, 2008.

2100 16th Avenue South
Room 183
P. O. Box 3343
Great Falls, Montana 59403
406-268-3739
Fax 406-268-3736

---
KGPR Web Site.

Montanavision Media Home Page.
This page updated 14-Mar-2016.