Montanavision Media Inc.
Chief Engineer, 1977-1983.
Jensen Broadcasting, Ingstad Broadcasting, Windpoint 1970 Holding Company, KDXT, Missoula

---
With help from John Runkel and Rockwell Smith, XT-93 went on the air in March, 1977. The transmitter was a brand-new CSI T-25-F on Big Sky Mountain, at the top of Snow Bowl Ski Area.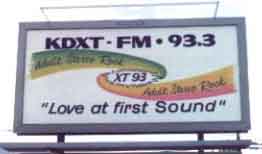 First billboard campaign for XT-93 in Missoula, 1978.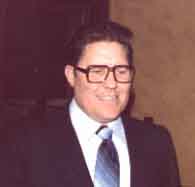 Original owner and manager of XT-93, Rex King Jensen, Missoula, 1979. His brother, Jack, was the Sales Manager.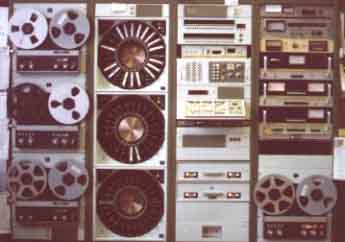 This aged SMC automation system was in use from sign-on in 1977 until 1979. Near the end of 1978, the station was sold to Ingstad Broadcasting, who had also bought the license for 1450 AM. The station manager became Dan Gittings. The staff included most of the legends of Montana broadcasting: Danny Sollom, Craig Johnson, Buffalo Bob Borino, Michael Doty, and Bob Church.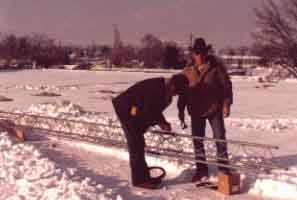 Ingstad engineers Les Childers and Bill Spitzer on the expansive roof of the Town and Country Shopping Center, putting up a tower for STL and RPU antennas, January, 1979.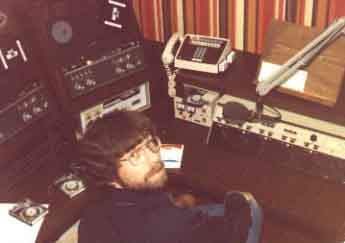 Larry Sem in Production Room, 1979.


In late 1980, the stations were sold to Windpoint 1970 Holding Company, owned by the S. C. Johnson Family "Johnson Wax." The station manager became Steve Benedict. Since that time, the stations have been owned by Sunbrook Communications, Fisher Broadcasting, and Cherry Creek Radio.
---
Montanavision Media Inc. Home Page.
This page updated 14-Mar-2016.