Jim & Reba Bender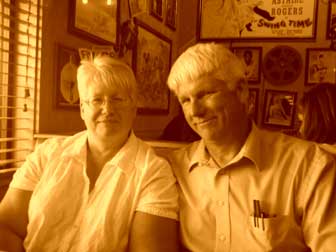 E-mail to: jim@bender2.com
E-mail to: rebaann@bender2.com
You can find most family members on Facebook.
Jim and Reba have relocated to Guam.
The e-mail addresses are still active.
For the latest on our adventures, see our FaceBook pages.
Because of the time difference,
e-mail is the best way to contact us.
In an emergency, you can reach us through any of our relatives.
Snail mail to:
957 Cross Island Road
Santa Rita, GU 96915
Montanavision Media.
Dad.
This page updated 24-Aug-2019.