Jim & Reba Bender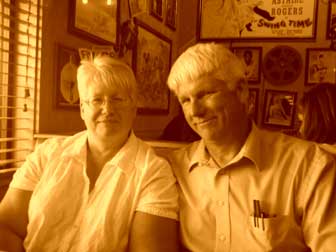 Jim and Reba at Applebee's in Great Falls, August, 2008.


E-mail to: jim@bender2.com
E-mail to: rebaann@bender2.com
You can find most family members on Facebook.

Jim and Reba are back to their mountain-top home above Townsend.
For the latest on their adventures, see their FaceBook and MeWe pages.

Send snail mail to:
P. O. Box 95
Townsend, MT 59644

Montanavision Media.

Dad.

This page updated 02-Feb-2021.