Montanavision Media Inc.
Construction Project Client 1992.
Cowdrey Broadcasting.

---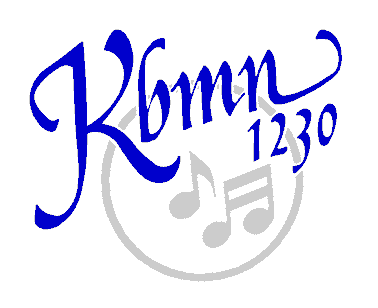 In 1992, Buz Cowdrey bought the assets of KBMN-AM, located on North 7th Avenue in Bozeman. The real estate occupied by the studio and tower was too valuable to waste on a radio station. We were contracted to move the station to share a building and tower with existing station KMMS-AM. These were the first diplexed AM stations in Montana. KBMN was on 1230 kHz, while KMMS-AM was on 1450 kHz, each with 1,000 Watts. The custom tuning and filtering networks were built by Kintronic Labs of Bristol, Tennessee.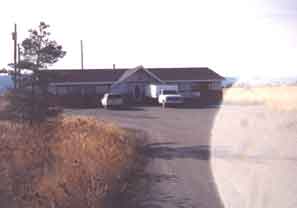 KBMN operated from this building at 1450 West Kagy Boulevard.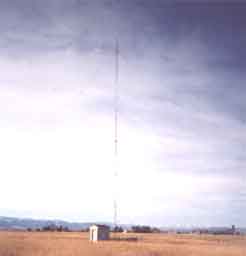 The tower shared with KMMS-AM.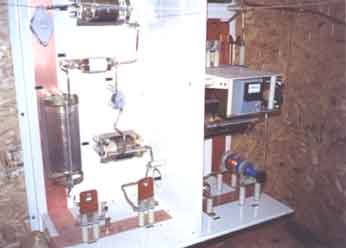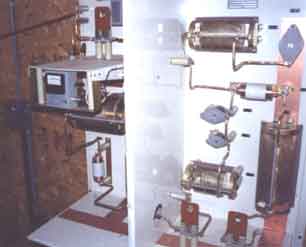 These two photos show the diplexer. On the left in the first photo is the 1230 kHz matching network, with the 1450 kHz isolation network to the right of it. The second photo shows the other side of the room, where the functions are a mirror image for the other station. The 1450 kHz matching network is on the right and the 1230 kHz isolation network is to the left of it. The feed to the tower is between the photos.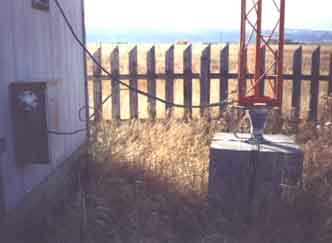 The box on the left is the tower light isolation network. It permits AC power to be fed to the tower lights without compromising the radiation characteristics of the tower.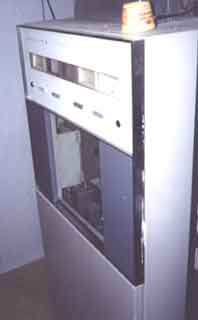 The Collins 20V-3 transmitter that we installed in 1992 is still in service today.


In addition to using a single tower for two AM stations, this project also presented some unique operational challenges. This was the first station in Bozeman to use PC-based program automation. About half of the music was played from CD, with the other half from reel-to-reel tapes. Local announcements were recorded and played from computer hard drive. In the evenings, the station carried Bruce Williams' talk show, with hourly news from the CBS Radio network. It was necessary to design a fairly sophisticated (for 1992) system to switch a single satellite receiver between different transponders on the same bird at precise times in order to permit unattended operation during certain dayparts.

During this time, it was my priviledge to work with Station Manager Larry Sem, Announcer Les Clay, and Account Executive Katelin Pados Green.

Today, the station operating on 1230 kHz has the call sign KOBB-AM, and is owned by Reier Broadcasting Company. The station on 1450 kHz has the call sign KMMS-AM and is owned by Clear Channel Radio.
---
Montanavision Media Inc. Home Page.
This page updated 14-Mar-2016.