Montanavision, Inc.
Client since 1992.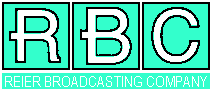 Bill Reier re-entered the Bozeman radio market in 1992. We were contracted to build his new station on 99.9. Later, in 1993, he purchased the 1230 kHz AM station from Buz Cowdrey. Finally, in 1996, he purchased three stations from Citadel successor, Deschutes River Broadcasting, bringing his total in the market to five radio stations. In 2005, he re-branded them from "Reier Broadcasting stations" to "KBOZ Radio Stations."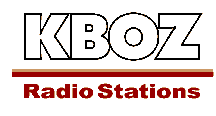 ---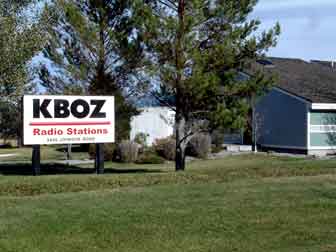 Reier Broadcasting Center, located at 5445 Johnson Road, southwest of Bozeman, MT, 17-Oct-2008.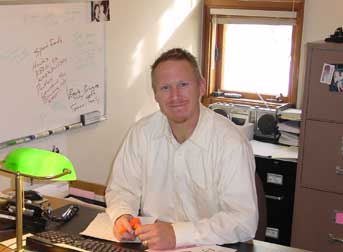 Business Manager, Tuck, October, 2004.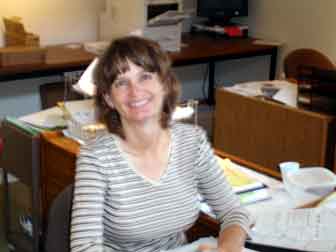 Office Manager, Diane, 22-July-2008.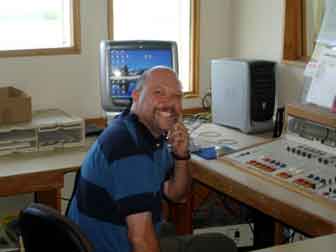 Operations Manager, Jay, in News Room, 22-July-2008.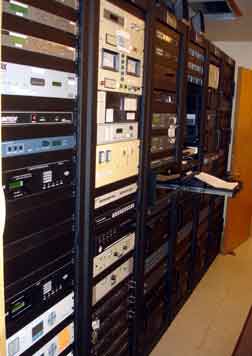 We moved the KBOZ-AM transmitter out of this room on January 14, 2007, and made it into the new Master Control. The six new racks hold most of the original support equipment, such as distribution amplifiers, antenna monitor, DA controller, and satellite receivers, plus we added three servers and ten PC's, as well as consolidating equipment that had been scattered throughout the facility, such as transmitter controls and EAS gear. 02-Feb-2009.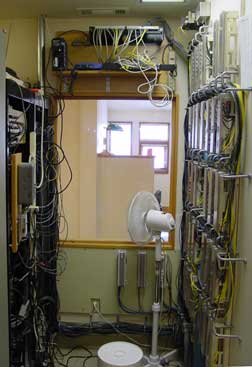 This photo from October, 2004 shows Type 66 punch blocks behind the transmitter. Ethernet connections on Cat-5 at top center.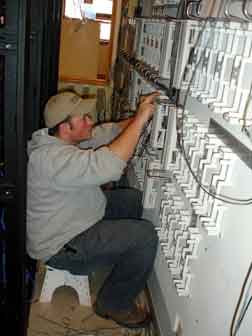 By March, 2007, we had tripled the number of 66 blocks on the wall. Loren is making connections.

---
KOBB-FM serves Big Sky on translator K288ES on 105.5 MHz.
KOBB-FM serves Livingston on translator K240CO on 95.9 MHz.
KOZB (FM) serves Livington with translator K265AS on 100.9 MHz.
Story Hill Electronic Site.
Green Mountain Electronic Site.


In July, 2010, our engineering relationship with Reier Broadcasting ended.
---
This page updated 14-Mar-2016.