Montanavision, Inc.
Production Client, 1999.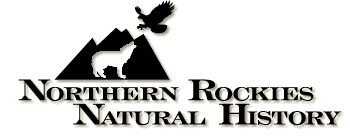 ---

Ken Sinay came to us in February, 1999, with a lot of energy and ideas. He knows wildlife biology, geology, and natural history, but needed help to turn his knowledge into a radio program. We were able to guide him in writing scripts, delivering the material in an engaging, entertaining fashion, and producing and distributing the finished product.

---
Northern Rockies Natural History.
Montanavision, Inc. Home Page.
This page updated 14-Mar-2016.