Montanavision, Inc.
Client since 2007.
Swan Hill Translator Association

---
The Swan Hill Electronic Site is located just east of Bigfork, Montana. Though not very high when compared to the towering Mission Mountains or the Columbia Range, nevertheless it provides good TV and FM coverage of the Swan Valley and much of the Flathead Valley.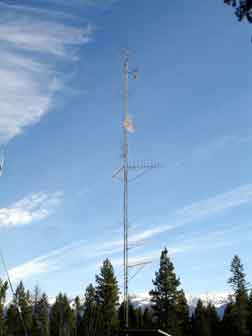 This Rohn tower is just tall enough to get the antennas above the trees. There are receiving and transmitting antennas for VHF TV, UHF TV, and FM.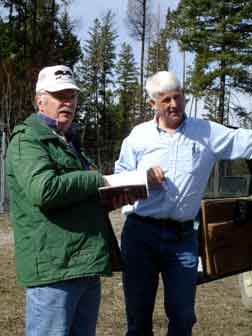 Russell Pickett and Jim discuss the translator antennas at the Swan Hill Electronic Site, 30-Mar-2007.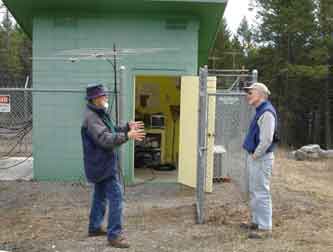 Doug Drader explains VHF signal propagation to Bill Jaynes.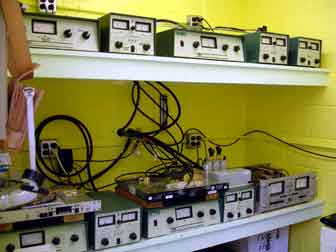 Translators neatly organized on two shelves in the building. The walls really are painted yellow!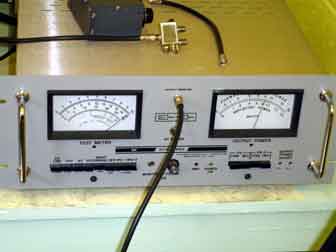 FM translator K216BE receives KUFM at 89.9 MHz from another translator at the Lone Pine Electronic Site, and transmits it from Swan Hill on 91.1 MHz. The meter on the left indicates plenty of incoming signal, while the meter on the right shows the transmitter power on output number two. Doug's test cable is connected to the sample port.

---

Montanavision, Inc. Home Page.
This page updated 14-Mar-2016.