Montanavision Media Inc.
Client 1999-2000.
KKGR Radio, East Helena

---


We helped this station sign-on as KHKR (AM) in 1988.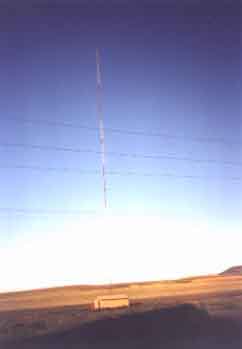 KKGR tower, south of East Helena on the Montana City Highway.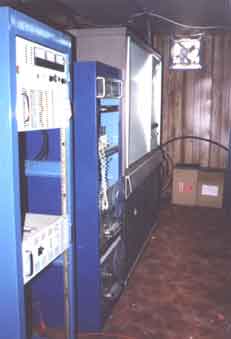 KKGR backup transmitter, equipment rack, and main transmitter, 19-Oct-1999.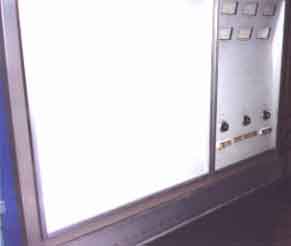 Continental 316C AM transmitter installed at KKGR. This transmitter was built in 1963 for WRKO-AM in New York. It came to Montana in 1998.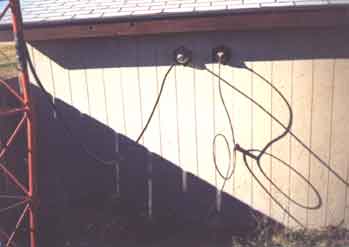 East side of transmitter building, showing cable entrance for STL receiver line and transmitter output, 19-Oct-1999.


KKGR was recently purchased by local broadcaster Jim Schaeffer and his partner Ron Davison. The station currently programs oldies music. Montanavision provided maintenance and repair services to keep KKGR on the air with 5,000 Watts on 680 kHz.
---
Montanavision Media Inc. Home Page.
This page updated 14-Mar-2016.