Montanavision Media Inc.
Project Client in 1988 & 1995.
KHKR-AM & FM, Helena

---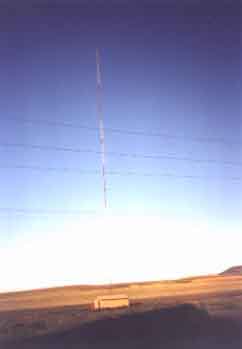 Owner Roger Lonnquist called us for help in tuning up his new AM station, licensed to East Helena. Though the station was new, his transmitter was old, and in need of TLC. Our experience spans the era of the tube transmitter, so Montanavision is well-qualified to keep the older rigs running. We were able to optimize his transmission system and get Roger on the air quickly and efficiently. KHKR signed on May 26, 1988, and operates daytime only with 5,000 Watts on 680 kHz. Today, the station bears the call sign KKGR.

---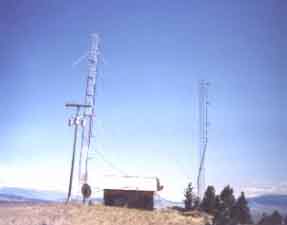 When it was time for Roger to put on a new FM station in Helena, he turned to Montanavision once again. The transmitter was originally installed on Cedar Street in Helena, but eventually moved to this site on the North Hill. The station ownership has changed a couple of times since then, but the call sign is still the same. KHKR-FM transmits with the antenna on the tower on the right. The tower on the left supports the antenna for KVCM (FM), whose transmitter shares the building with KHKR-FM.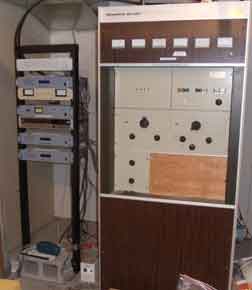 KHKR-FM equipment rack and McMartin transmitter, during a site visit on February 17, 2012. The licensee is Cherry Creek Radio.

---

Montanavision Media Inc. Home Page.
This page updated 14-Mar-2016.