| | |
| --- | --- |
| | Commonwealth Communications L.L.C. |
| | Southwest Montana Radio Network |
| | KHKR-FM, East Helena |
---
KHKR-FM serves the Helena Valley on 104.1 MHz from the North Hill Electronic Site, elevation 4960 feet MSL.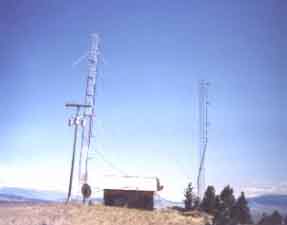 The building is owned by Highline Radio Fellowship. The land is leased from Sieben Ranch Company. The left tower supports a 6-bay antenna for 103.1 KVCM-FM and a panel antenna for KUSM-TV49. Right tower supports a 3-bay ERI antenna for 104.1 KHKR-FM.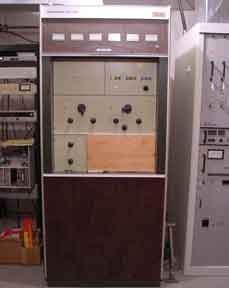 The KHKR transmitter is an aging McMartin Model BF-3M. On the right is a transmitter for KUSM-TV, on channel 49.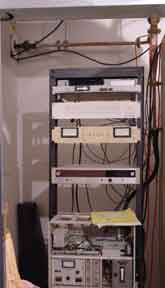 The equipment rack to the left of the transmitter holds the Moseley PCL-505/C STL receiver, a Sine Systems RFC-1B remote control, a CSI power metering panel, and the McMartin BFM-8000 Exciter. Below that is a microwave receiver for Corban Communications, the common carrier that brings KUSM-TV from Bozeman to the Helena Valley, 29-May-2001.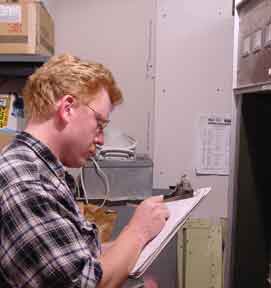 Engineering Apprentice Kelly Smail logs the operating parameters of the KHKR transmitter, 29-May-2001.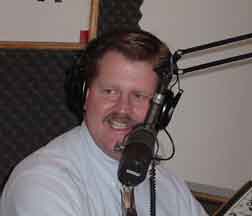 Big Kick 104 morning show host Kurt Kittelson.

---
This page updated 14-Mar-2016.