| | |
| --- | --- |
| | Cherry Creek Radio |
| | Southwest Montana Radio Network |
| | KZMT-FM, Helena |
---
In 1984, owner SFN Companies contracted with us to construct their new Class C FM station at Helena, Montana.



Panorama of towers at Belmont Electronic Site, high above Marysville, Montana. The KZMT-FM tower is at the far right (toward the east). Second from the right is the tower for KMTX-FM. May 14, 2001.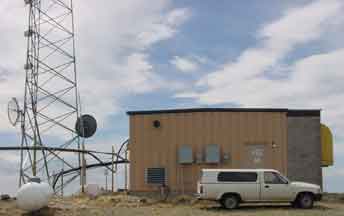 KZMT tower and transmitter building, May 14, 2001.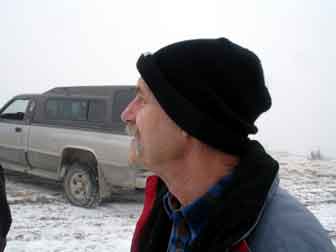 In April, 2007, Director of Engineering Ken Eklund asked us to help identify the source of high reflected power on the KZMT antenna.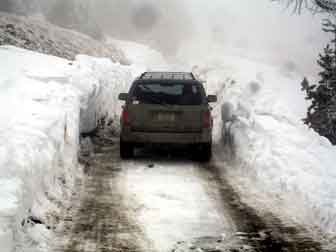 April 6, 2007 was the day we chose for the tower work. It was a little warmer and it did not snow. Unfortunately, the top of Belmont was covered by cloud, limiting visibility to about 100 feet. Ken called in heavy machinery to cut through the remaining drifts on the road to the summit.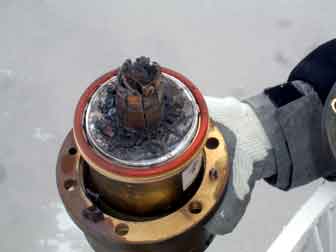 We disconnected the HeliaxTM from the antenna and found a burned bullet.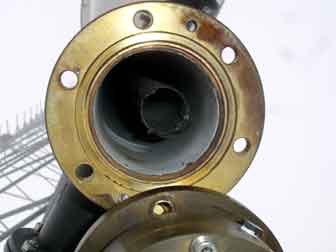 The lower end of the center conductor of the Jampro antenna tuning section was completely burned away.



In order to keep KZMT on the air, we installed a new bullet and an ERI one-bay loaner antenna. This photo was taken the following week in better weather.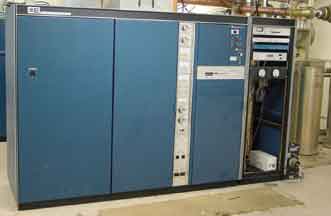 BE FM-30 transmitter for KZMT, May 14, 2001. Even with a new bullet and low VSWR, because of the damage to the end connector on the coax, we recommended that Ken reduce the TPO to 20 kW or less.

---
This page updated 14-Mar-2016.