Montanavision Media Inc.
Client since 1998.
RJ Engineering, Billings

---
RJ Engineering serves radio and television broadcasters in the Northwest.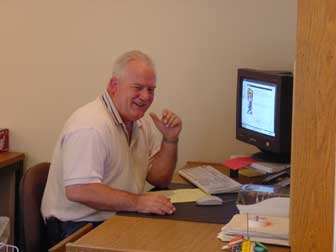 In addition to fixing computers and transmitters, Dick Jones brightens up the whole office.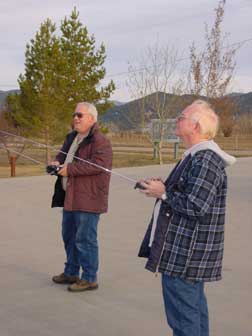 When Richard is not working in a radio station, he is out flying radio controlled model airplanes. Fellow engineer Bob Blumer is also a flier.

---
Montanavision and RJ Engineering have collaborated on many projects, including:
Clear Channel Radio, Missoula.
Connoisseur Media, Billings.
Reier Broadcasting Company, Bozeman.
KOFK-LP, Resurrection Catholic Church, Bozeman.
KNEH-LP, Helena Community Educational Association, Helena.

---

Montanavision Media Home Page.
This page updated 14-Mar-2016.