Montanavision Media Inc.
Full Service Client since 2002.


Clear Channel Radio, Missoula.

---
In October, 2002, General Manager Gene Peterson summoned Dick Jones and Jim Bender to Missoula. There were two problems for us to solve: (1) Provide day-to-day engineering for the market, and (2) Plan and carry out the construction of a new studio complex for the seven station cluster.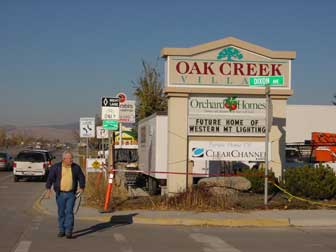 Dick Jones at the corner of South Reserve Street and Dixon Avenue, the "Future Home of Clear Channel Radio."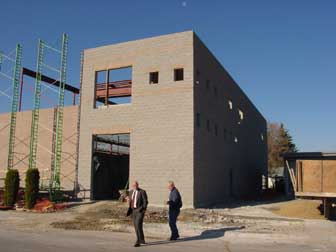 The building begins to take shape as Gene Peterson and Dick Jones inspect the exterior, 04-Nov-2002.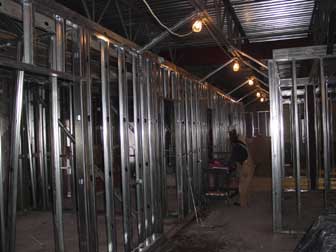 On the inside, the studios are constructed with steel studs.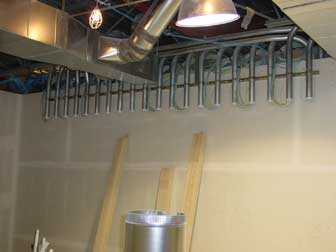 Two large conduits connect each studio with the engineering room. Yes, there are ten studios in this building!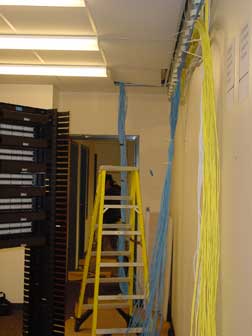 Three colors of Cat-5 cable designate telephone, general Ethernet, and Prophet cables.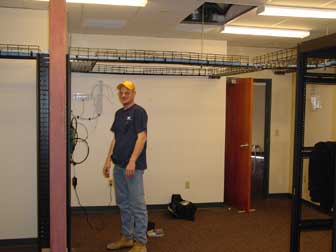 Clear Channel uses a national contractor for Cat-5 cable installation, 27-Feb-2003.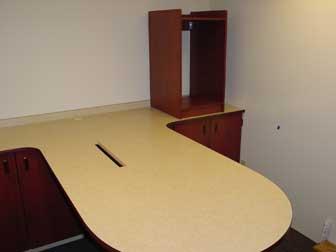 Jim McDonald of Norco Products supplied the custom cabinetwork for the studios.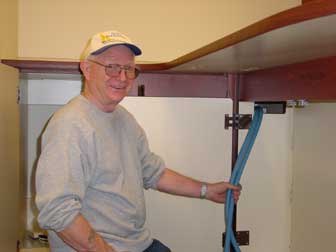 Engineer Bob Blumer dresses the 20-pair Gepco cables under the counter in the studio.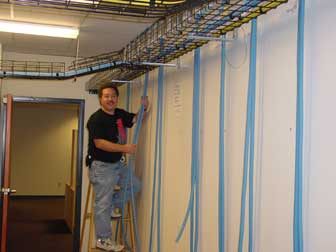 Engineer Dick Blumer pulls the other end of the Gepco cables in the engineering room.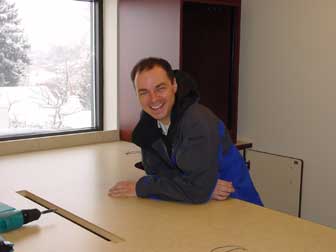 Newly-hired market engineer Todd Clark reviews the studio construction, 04-Mar-2003.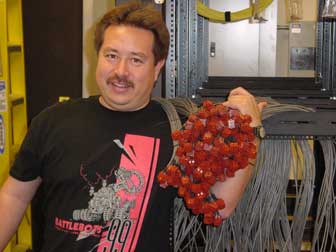 Engineer Dick Blumer crimped pins and filled connector shells to produce this armload of console cables.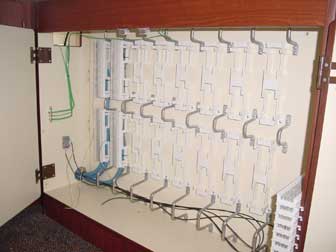 The backbone cables terminate in this wire closet under the counter in the studio.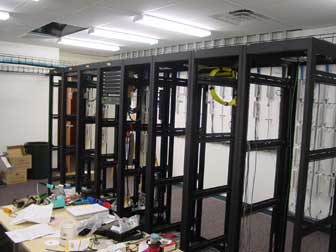 Eight new racks will house the Prophet Systems computers, servers, satellite receivers, audio processing, EAS equipment, STL, and monitoring gear in the central engineering room.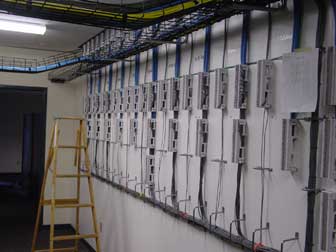 The blocks on this wall connect the studios to the rest of the operation.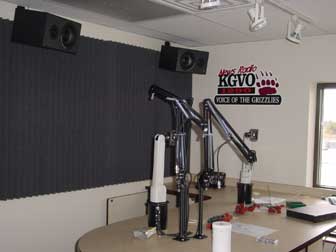 Three microphone booms and two video monitor arms stand ready for the new console to join them in the KGVO studio.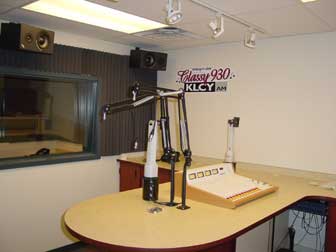 All the studios have this T-shaped layout, with the console in the middle.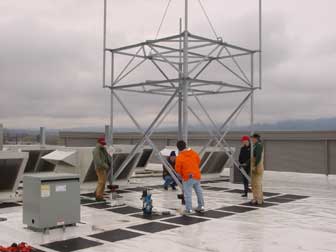 A crane places the STL tower on the roof, 02-Apr-2003.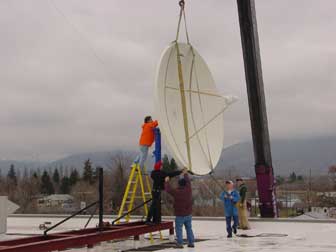 The primary satellite receiving dish is carefully positioned on its mount on the roof.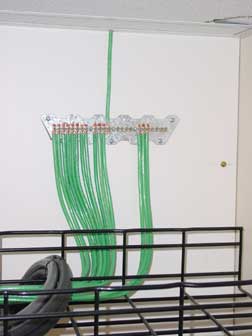 A #6 AWG ground wire makes sure that each studio is at the same potential as the engineering room.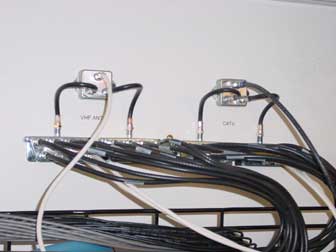 We also installed a master antenna system and CATV to each studio.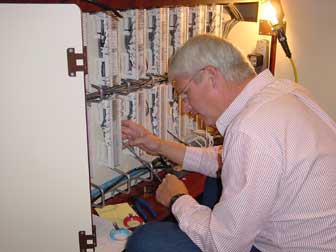 Jim connects the KLYQ console.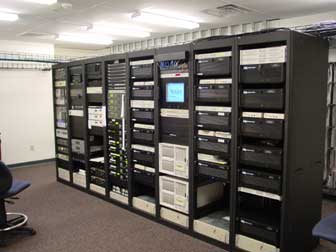 The engineering racks fully populated, 16-Dec-2003.

---
The following links are for the transmitter sites.


This page updated 14-Mar-2016.