Montanavision Media Inc.
Contract Service Client 1984-1986.
Western Broadcasting and Pegasus Communications.
Contract Client Since 2002.



---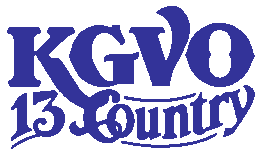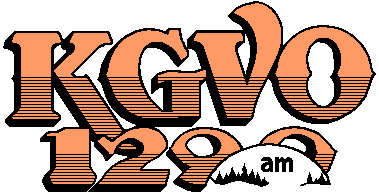 During the 1980's, it was my priviledge to work with Dale Moore, Junior, Paul Sprenger, Mark Ward, Donna Chears, Dave Wilson, Mark Wilson, Michael Doty, Ron Ellingson, Sam Madsen, Diane DeBord, and Carol Hangas.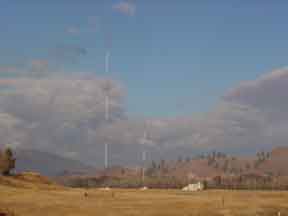 KGVO is the oldest radio station in Missoula, signing on the air January 18, 1931. This is the station's second transmitter site, between the Bitterroot River and Highway 93, south of Missoula. Chief Engineer A. D. Dahl began construction of the new transmitter building in September, 1949. The two 210 foot towers went up in the spring of 1950, and the directional array was tuned up by Consulting Radio Engineer Archer S. Taylor.


In 1972, the south tower was replaced with a taller, 440 foot tower. The half-wave tower is a much more efficient radiator, and produces a larger coverage area during the day. The station operates with 5 kW non-directional days. At night the second tower modifies the pattern to direct more signal to the north. The station operates with 5 kW directional at night.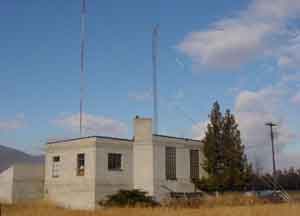 The transmitter building was a modern showcase for its era. In addition to the Master Control Center and electronics shop, the building had an engineering office and a kitchen for the duty operators. During the Cold War, FEMA equipped the site with a bomb shelter and generator so that the station could remain on the air during an atomic attack.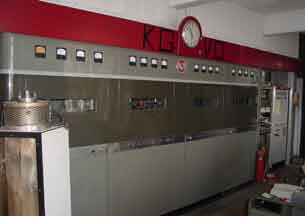 After World War II, RCA aggressively marketed their transmitters across rural America. KGVO was one of many stations that took advantage of factory financing to install an RCA BTA-5F.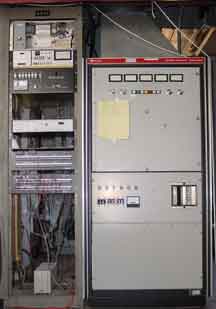 The Collins 828E-1, also known as the "Power Rock," represented a quantum leap in AM transmitter technology, delivering better audio quality, higher average modulation levels, and increased overall efficiency. Tom McGinley installed the KGVO Power Rock in 1979.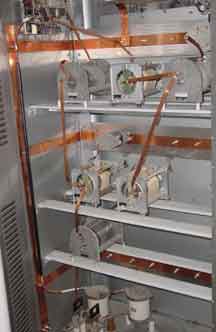 The phasor was upgraded by the engineering staff in 2000.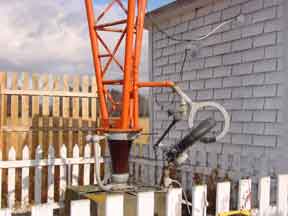 Tower 1 is the south tower. It is constructed of welded pipe members.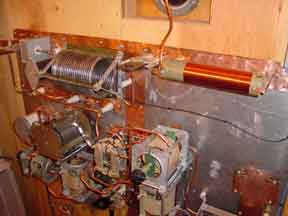 The antenna tuning unit at Tower 1 was constructed and modified by staff engineers.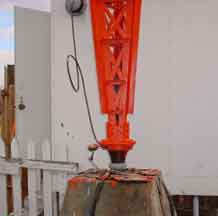 Tower 2 is the north tower. Note that it is constructed of steel angle and flat members all bolted together.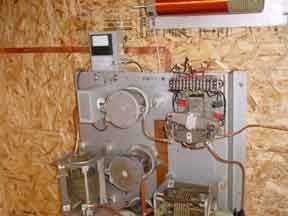 The antenna tuning unit at tower 2 is nearly the original, supplied by RCA.

---
The following links are for the transmitter sites.


This page updated 14-Mar-2016.