Montanavision Media Inc.
Full Service Client since 2002.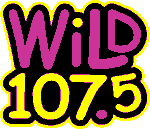 ---
Frequency=107.5 MHz.
Class=C1.
Antenna Coordinates=47-02-05.7 N, 114-41-13.1 W (NAD27).
Overall Height Above Ground Level=200 feet.
Effective Radiated Power=100 kW Horizontal only.
HAAT=288 meters.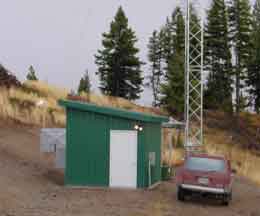 The transmitter site on Martel Mountain, November 13, 2002.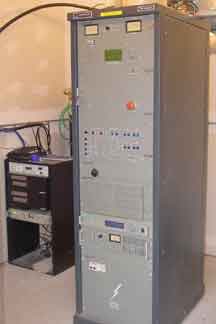 KLTC uses an Armstrong FM-10000T for its main transmitter, November 13, 2002.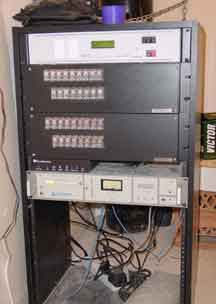 Transmitter support equipment for KLTC includes a Burk ARC-16 Remote Control, two IP-8 interface panels, and an Armstrong FM-10R STL receiver, November 13, 2002.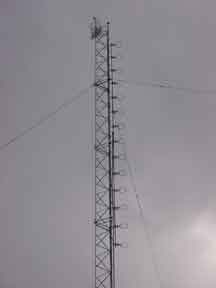 The KLTC tower is 200 feet tall, and supports a receiving antenna for the STL and a 14-bay main antenna, November 14, 2002.

---
The following links are for the transmitter sites.


This page updated 14-Mar-2016.