Montanavision, Inc.
Client since 2004.
KOFK-LP, 98.3 MHz, Bozeman
"King of Kings Radio"

---
Near the end of 2004, we collaborated with RJ Engineering on the construction of a new Low Power FM station in Bozeman.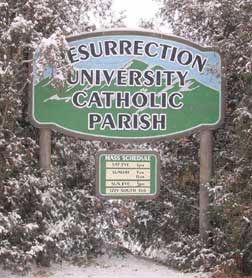 We began test transmissions on KOFK-LP just before Christmas, 2004.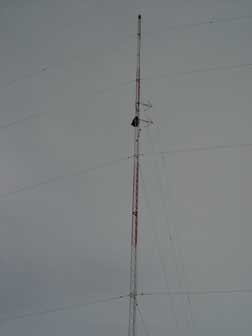 It was a cold, wintry day, when Jim installed the two-bay FM antenna on the KOBB-AM tower, 21-Dec-2004.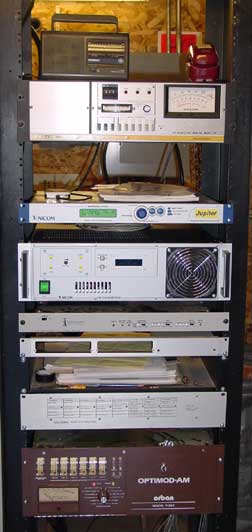 The Nicom 250 Watt FM transmitter is at the center of the equipment rack. The Jupiter audio processor is just above it. Yes, that is an iPod, being used as a source of test programming.
Frequency=98.3 MHz.
ERP=100 Watts.
FCC Facility ID=133296.
KOFK-LP is affiliated with Relevant Radio.

---
This page updated 14-Mar-2016.