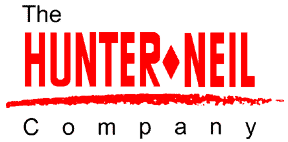 Photo by Linda Best/Montana State University Communication Services

Film/Video Production and Consulting

Established in 1989 and incorporated in 1996, The Hunter Neil Company has distinguished itself as a versatile motion picture and video organization. With an emphasis on documentary, informational, and promotional productions, the company has provided programming for various broadcast and cable outlets including public television stations, the History Channel, and the Lifetime Channel. The Hunter Neil Company has also produced commercials, promotional videos, and historical documentaries for corporate and organizational clients. Its production partners have included major cable channels, corporations, municipalities, public television stations, and Hollywood studios. The company also serves as consultant to filmmakers, corporations and organizations needing assistance in the areas of development, production, distribution, and historical research. Since 1993, The Hunter Neil Company has received over 45 major festival awards and honors.


Look for

appearing soon on selected public television stations.
---
Major Productions | Clients and Underwriters | Awards and Honors | Contact Information

---
e-mail: hunterneil@imt.net

© 1999 The Hunter Neil Company

Web site produced and maintained by Montanavision, Inc.
This page is presented for reference only. The links and other information may no longer be valid.