Montanavision Media Inc.
Client Since 2008.
University of Montana
KUFM (FM), Missoula

---
Frequency=89.1 MHz.
ERP=14.5 kW.
N Lat=47&deg&nbsp01'&nbsp57"
W Long=113&deg&nbsp59'&nbsp30" NAD27.
FCC Facility ID=69239.


In September, 2008, Montana Public Radio Director of Engineering Charles Lubrecht called us to help with their HD RadioTM installation.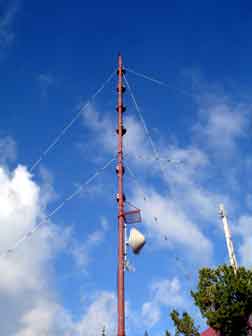 The KUFM tower was designed and erected as a self-supporting monopole in 1975. Antennas for KUFM and KYSS-FM were both mounted on this tower until KYSS-FM moved to their own tower nearby.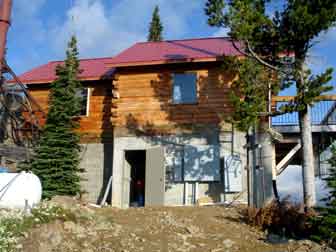 Waste heat from the transmitters on the lower level warms the Ski Patrol hut on the upper level .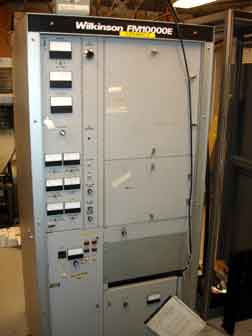 The old Wilkinson transmitter will become the backup.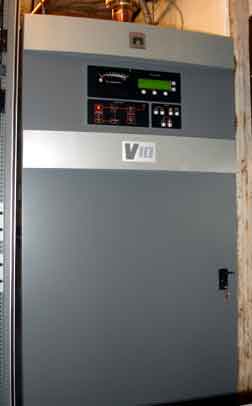 The new Nautel V10 transmitter in place, September 12, 2008.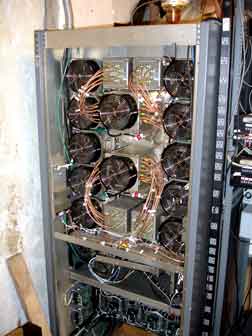 RF splitters, combiners, and fans inside the back of the new Nautel V10 transmitter.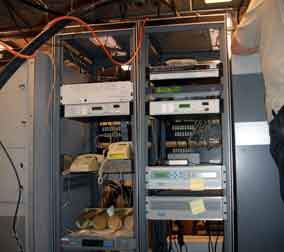 Two equipment racks are located between the transmitters. Because the site is so remote and access can be so difficult, there are two independent transmission systems, three STL's, and three remote controls.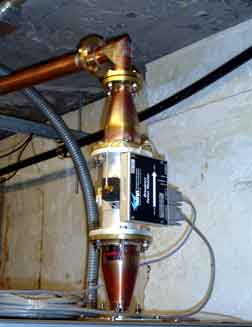 Bird BPM on the output of the new Nautel V10 transmitter.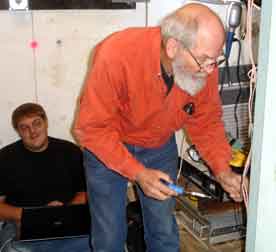 David Hubbard uses his laptop computer to configure the new Burk remote control and KUFM Chief Engineer Doug Drader uses his cordless soldering iron on the old remote control.

---
Translator K219DN, Dillon
KUFM Web Site.

Montanavision Home Page.
This page updated 14-Mar-2016.