Montanavision Media Inc.
Client Since 2008.
University of Montana
K219DN, Dillon

---
Frequency=91.7 MHz.
ERP=210 Watts.
N Lat=45&deg&nbsp12'&nbsp33"
W Long=112&deg&nbsp38'&nbsp14" NAD27.
FCC Facility ID=90606.


In January, 2000, we constructed the University of Montana-Western student station, KDWG. Since the KUFM translator is physically right next to the KDWG transmitter, we have always kept an eye on it.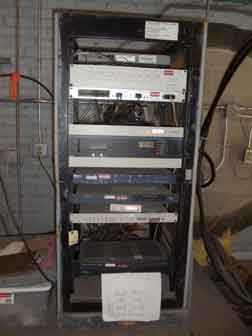 Equipment rack housing the translator. From the top, Sine remote control, Sine audio failsafe, BE FM250C transmitter, Orban 8218 stereo generator, and satellite receivers for the main channel and the Radio Reading Service channel. The translator went on air in 1998.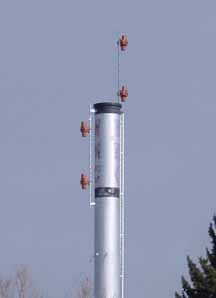 The KUFM translator antenna is on the right, at the top of the smokestack. The antenna on the left is for the student station, KDWG.

---
KUFM Main Page
KUFM Web Site.

Montanavision Home Page.
This page updated 14-Mar-2016.