Montanavision Media Inc.
Client since 2007.


Northwest Community College
Powell, Wyoming

---
We first met with Dennis Davis, an assistant professor of journalism at Northwest Community College, in Powell, Wyoming, in May, 2007, to discuss the process and prospects for building a new FM station. As a result, the college applied to the FCC for a Construction Permit for a new Non-Commercial Education FM radio station to serve Powell, Cody, and Park County, Wyoming. The proposed regional station would operate with an ERP of about 20 kW from the Cedar Mountain Electronic Site above Cody.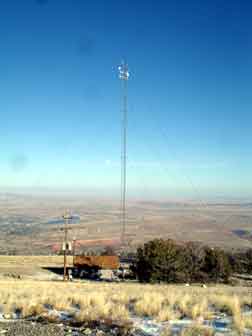 This is the proposed location of the new station. The transmitter building is nearly empty: ready for a new transmitter. The 120 foot guyed tower formerly held the broadcast antenna for KLZY-FM.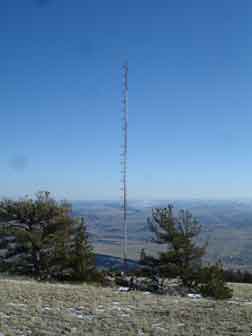 The Cedar Mountain Electronic Site is home to many TV, FM, and microwave relay stations. The antennas on this neighboring tower radiate the majority of the rf energy at the site. The upper eight-bay antenna is for 100 kW station KTAG-FM. The lower eight-bay antenna is for 100 kW station KCGL-FM.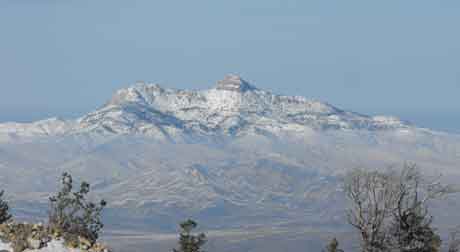 The view from Cedar Mountain is spectacular, too. This is a shot of Heart Mountain, during a visit on October 13, 2009.


The story continues on Page 2.

Jump to Page 3.

Jump to Page 4.

Jump to KNWT Studio Page.
---

Northwest College Web Site.

Montanavision Media Inc. Home Page.
This page updated 14-Mar-2016.