Montanavision Media Inc.
Client since 2007.


Northwest Community College
KNWT (FM)
Cody, Wyoming
KNWT Page 1.
KNWT & KOFG Page 3.
KNWT & KOFG Page 4.
KNWT Studio Page.

---
North West College's application for a new radio station was in competition with several other proposals for scarce electromagnetic spectrum in the Cody area. One of the stations to escape from the MX group was KOFG.



The 5-bay KOFG FM antenna on the tower. Just below the bottom bay is the STL receive antenna.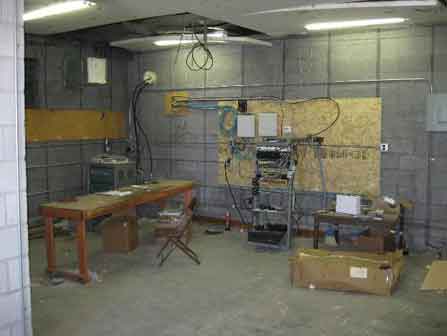 In May, 2010, the KOFG transmitter is located in the left rear corner of the building. The short rack in the center is for ISP TCTWest.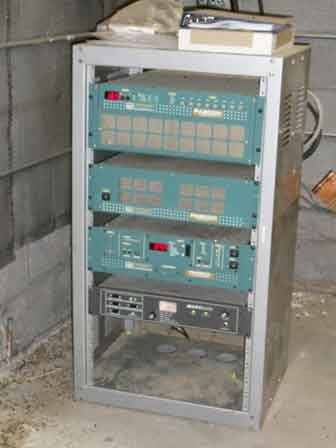 The KOFG transmitter consists of a Crown FM300 exciter with Crown PA2000 amplifier and Crown PS2000 power supply. At the bottom is the Marti STL receiver.


The story continues on Page 3.

KOFG Main Page.
KOFG Studio Page.

---

Northwest College Web Site.

Montanavision Media Inc. Home Page.
This page updated 14-Mar-2016.