Montanavision Media Inc.
Client since 2007.


Northwest Community College
KNWT (FM)
Cody, Wyoming
KNWT Home Page.
KNWT & KOFG Page 2.
KNWT & KOFG Page 3.
KNWT & KOFG Page 4.

---
A major campus remodeling project that included the Nelson Performing Arts Building produced two radio studios, a small performance studio, and a post-production room.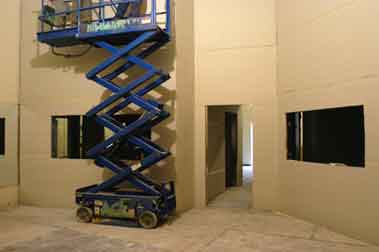 This is the performance studio during the sheetrock phase. The window on the left looks into Radio 1. The window on the right looks into the Audio/Visual Control Room.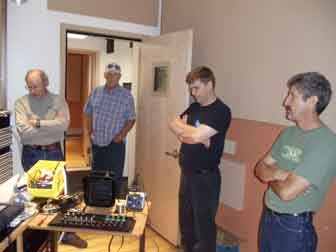 Some heavy thinking by the Big Guys. In the A/V Control Room, from left, Dennis Davis, Fred Petersen, Rob Rumbolz, and Alan Bacca.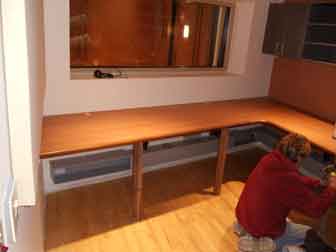 The primary radio studio is called 'Radio 1.' The counterwork was being installed on September 1, 2010.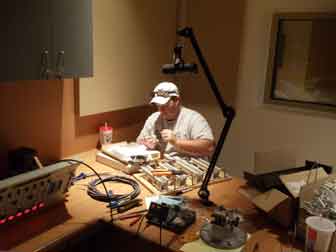 Loren prepares cables for connections in Radio 1. The Arrakis console is in place on the counter to the left, September 12, 2010.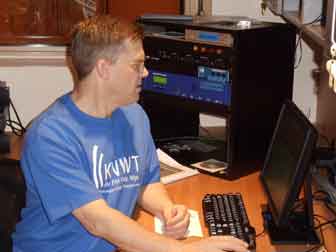 Rob Rumbolz explores the Arrakis Digilink Xtream software, September 15, 2010. In the rack to his left: Barix Exstreamer 1000, custom transmitter control panel, TFT EAS receivers, Henry Stereoswitch, Sage Digital Endec.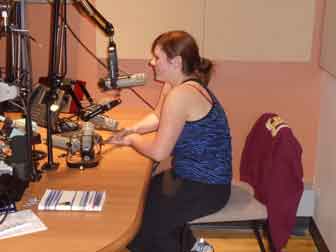 The microphone booms are in place in the interview area of Radio 1. Lexi poses with a wireless mic, November 10, 2010.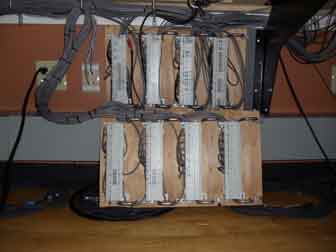 All the console and automation wiring terminates on these eight 66 blocks, November 11, 2010.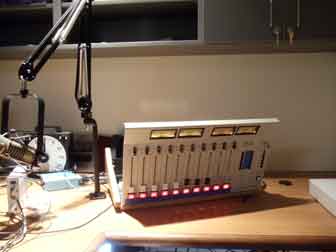 When our focus moved to Radio 2, the work went quickly. The microphone booms are in place. The console cables are in the process of being connected to the 66 blocks under the counter, December 4, 2010.


Go back to KNWT & KOFG Page 4.

Go back to KNWT & KOFG Page 3.

Go back to KNWT & KOFG Page 2.
---

Northwest College Web Site.

Montanavision Media Inc. Home Page.
This page updated 14-Mar-2016.