Montanavision, Inc.
Full Service Client Since 2005.

Connoisseur Media



KWMY, Park City, Montana.
(Formerly KLZY, Cody, Wyoming.)

---
FCC Facility ID 10336.
Frequency: 92.5 MHz.
ERP: 100 kW (H & V).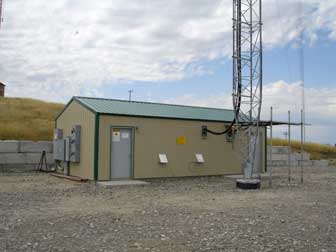 This is Iceland Sites #50, on Sacrifice Cliffs above Billings.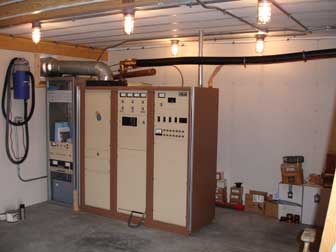 This Continental 816R-3 transmitter went on the air 19-Aug-2005 as KLZY. Before coming to Billings, it operated on Cedar Mountain, above Cody, Wyoming.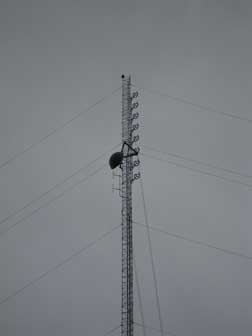 This view of the tower shows the eight-bay antenna for KWMY, the television microwave dish, and the two-bay antenna for KLRV. The tower was fabricated by Magnum Towers of Sacramento, and erected by Colton Tower Consultants of McAllister, Montana.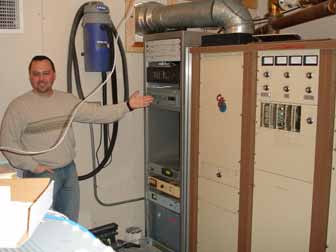 KWMY General Manager Cam Maxwell is proud of his station's state-of-the-art exciter and audio processor.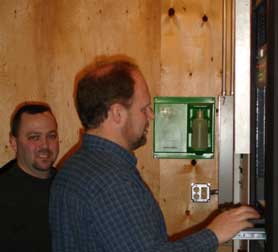 Cam watches as Connoisseur engineer Gregory Dahl checks the LAN connections at the site.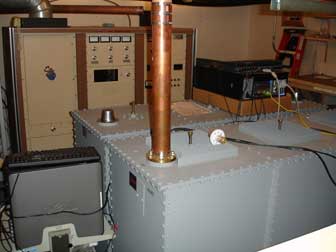 The high rf density at the Sacrifice Cliffs site makes a bandpass filter for each transmitter a necessity.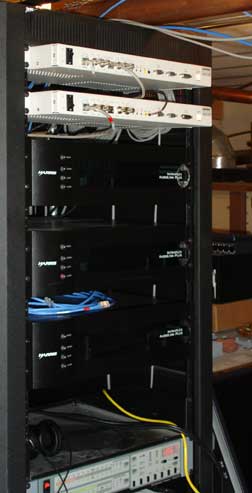 Because the 950 MHz band was already full, all three Connoisseur stations are transported from studio to transmitter sites via Harris Aurora spread-spectrum radios operating in the 5.8 GHz band. Harris Intraplex gear is used to multiplex three stereo audio streams with an extension of the studio LAN and telephone system.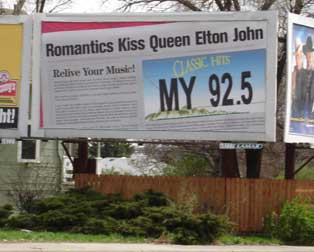 Billboard campaign for KWMY, My 92.5, May, 2006.


This page updated 14-Mar-2016.