Montanavision Media Inc.
Client Since 2008.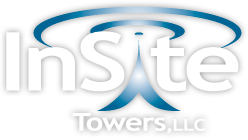 InSite Towers, LLC
Tower Site Owner/Operator/Manager

---
Our relationship with InSite Towers began in February, 2008, when we started building radio station KSCY for client Radick Construction. The new station was constructed at a site owned by Idaho Tower. In order to install the antenna for KSCY, we had to remove unused antenna mounting frames from the tower.

In 2010, we removed unused antenna mounting frames at the 180 foot level of the same tower in preparation for another new radio station, KMTZ (FM). Though we do not consider ourselves a "tower contractor," we do provide limited tower services to our clients.

---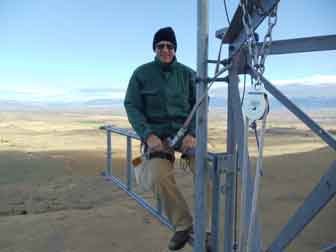 Jim straddles antenna mounting frame at 180 foot level on InSite Tower at High Flat site, November 2, 2010.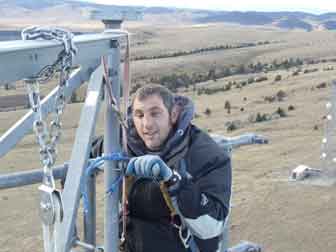 Jake catches his breath after climbing to the top of the tower.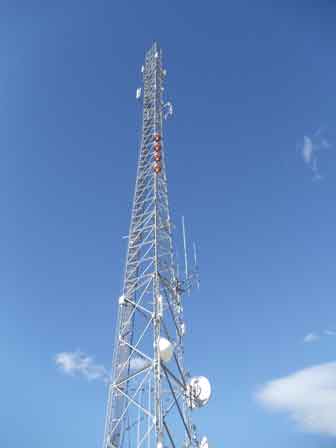 Valuable vertical real estate in Montana, with a mix of cellular, wireless Internet, FM broadcast, and land mobile stations.

---
InSite Towers Web Site.

Montanavision Home Page.
This page updated 14-Mar-2016.