Montanavision Media Inc.
Client since 2006.
Sheila Callahan & Friends
KMTZ, Three Forks

---

FCC Facility ID 166087.
Channel 299C1=107.7 MHz.
ERP=23 kW.
45° 38' 16" North Latitude.
111° 16' 05" West Longitude.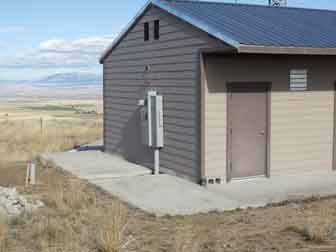 The transmitter site is owned by InSite Towers LLC. At the end of October, 2010, the new three-phase electric service is in place.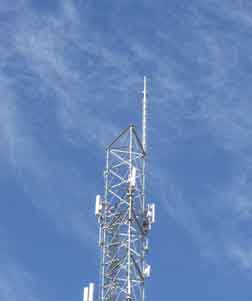 A mast has been mounted to the top of the tower to support the new FM antenna, November 6, 2010.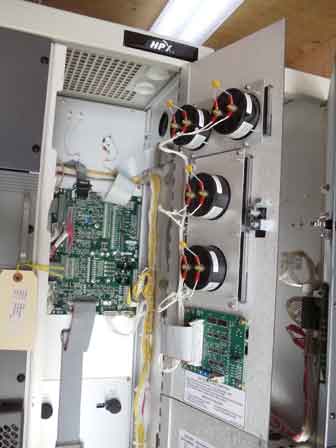 Harris HPX30 transmitter, with all the doors and access panels open for inspection, November 26, 2010.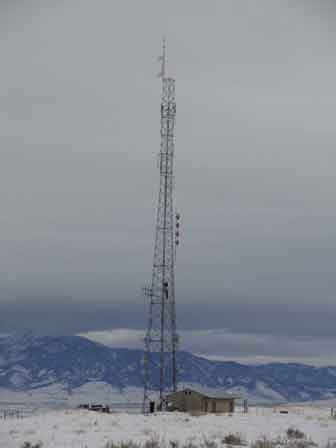 Wayne Nelson and crew finished the antenna installation on November 30, 2010.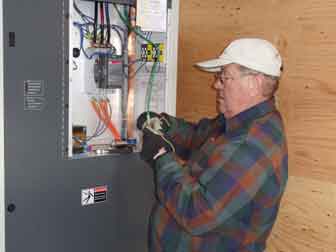 Max Murphy connects a ground wire in the new Harris HPX30 transmitter.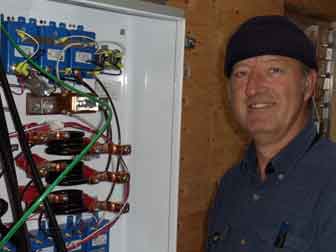 Jerry Murphy poses with the LEA surge supressor.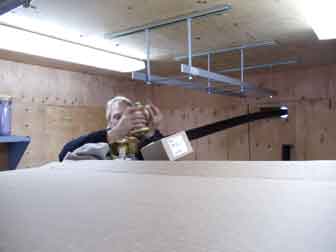 Wayne Nelson installs an elbow on top of the transmitter.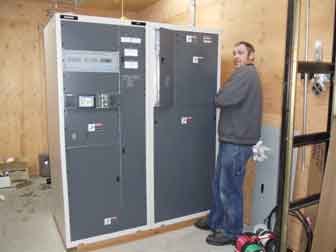 The new station is on the air at 6:00 PM, December 1, 2010.

---
KMSO, Missoula.
KHDV, Darby.
KDXT, Victor.
Sheila Callahan & Friends Main Page.
KMSO Web Site.
Mountain Morning Club Web Site.

Montanavision Media Home Page.
This page updated 14-Mar-2016.