Montanavision Media Inc.
Client since 1985.
Sheila Callahan and Friends
KMSO, Missoula

---

FCC Facility ID 60052.
Channel 273C1=102.5 MHz.
ERP=14 kW.
46° 48' 30" North Latitude.
113° 58' 38" West Longitude.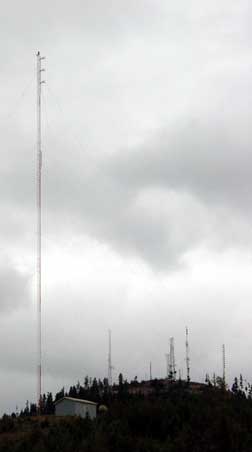 Mount Dean Stone Electronic Site, southeast of Missoula. KMSO tower and main antenna are on the left.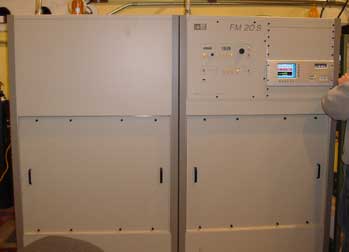 We installed Montana's first high power solid state FM transmitter, a Broadcast Electronics FM20S, with FXi60 digital exciter, November 2004.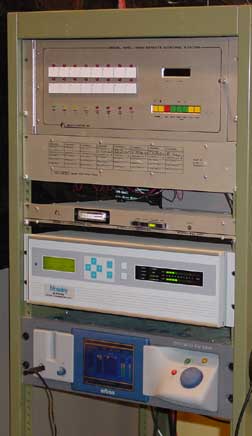 Equipment rack houses Moseley MRC-1600 remote control, Sine Systems RFC-1B remote control, Moseley PCL-505/C backup STL receiver, Moseley Starlink STL receiver, and Orban Optimod 8400 audio processor.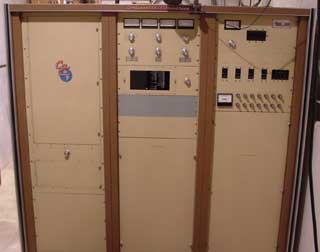 We originally installed this Continental 816R-1A transmitter at the Miller Creek Site in 1989. It is now in backup service at the Dean Stone site.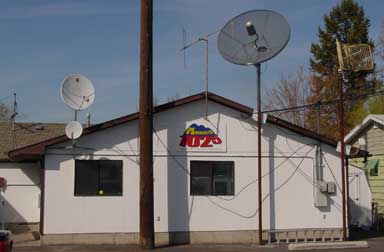 The main studio is on Strand Avenue in Missoula. At the rear of the building are a number of antennas.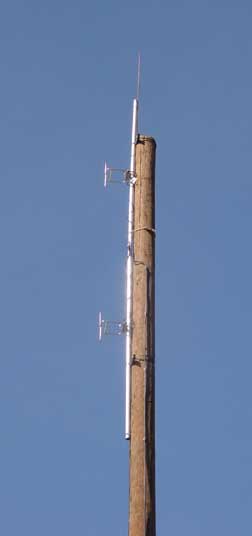 The Strand studio also has a backup transmitter facility, with a two-bay backup antenna mounted on a wooden pole.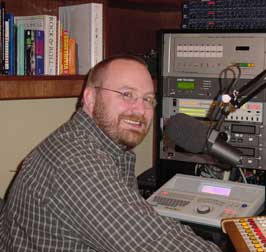 Dave Stevens, Program Director and afternoon dj on KMSO, July, 2004.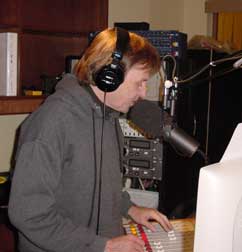 Morning co-host Willie B. at the controls of the new studio in the Florence Hotel, July, 2004.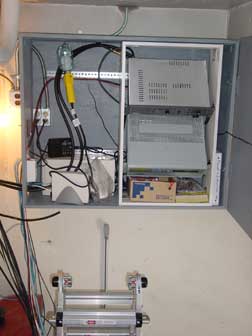 The STL transmitter and Marti RPU receiver are housed in a ventilated cabinet in the elevator penthouse in the Florence Hotel.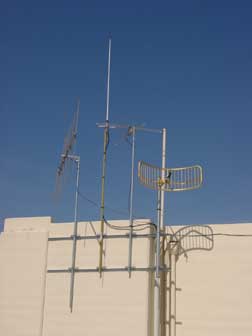 Outside, at the top of the Florence Hotel, are seveal antennas for KMSO. From left, VHF receive, RPU receive, VHF receive, and STL transmit.

---
KHDV, Darby.
KMTZ, Three Forks.
Sheila Callahan & Friends Main Page.
KMSO Web Site.
Mountain Morning Club Web Site.

Montanavision Media Home Page.
This page updated 14-Mar-2016.