Montanavision, Inc.
Contract Client Since 2007.
Prairie Communications, Inc.
KCGM-FM, Scobey, Montana.
Kids, Cattle, Grain, and Minerals

---
FCC Facility ID=53311
Frequency=95.7 MHz
ERP=52 kW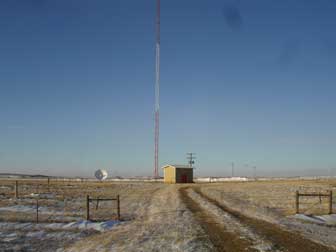 The KCGM transmitter site, with 400 foot tower and satellite dish, just east of Scobey, on one of the coldest days of the year, January 25, 2007.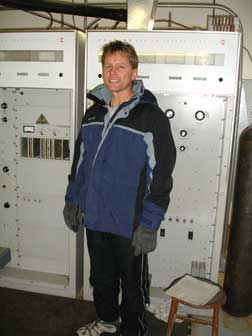 KCGM Operations Manager John Machart stands in front of his ancient Collins 830 FM transmitter.



Panorama of KCGM studio with Wallace Fladager at the controls.



From the top, McMartin modulation monitors, satellite receiver, Marti remote control, reel-to-reel tape deck, audio amplifier, and TFT EAS equipment.


KCGM production room has a mix of old and new. The computers stands comfortably among piles of tape cartridges.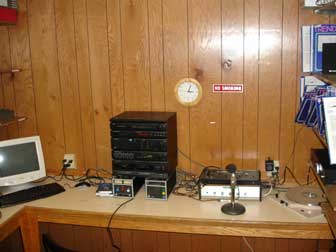 On the other side of the production room, the cart recorder, another mixer, and a turntable.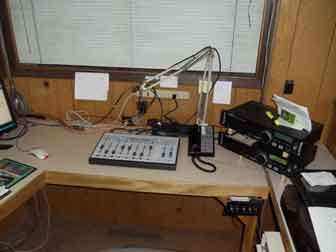 On September 28, 2010, we installed a new Arrakis ARC8 console in the main studio. This new board is much smaller and has great sound. Best of all, it was inexpensive.

---
New transmitter & antenna, 2010.

New digital STL and audio processing, 2011.

KCGM
Prairie Communications
20 Main Street
P. O. Box 220
Scobey, MT 59263
406-487-2293

---

Montanavision Home Page.
This page updated 14-Mar-2016.