Montanavision, Inc.
Contract Client Since 2007.
Prairie Communications, Inc.
KCGM-FM, Scobey, Montana.
New Transmitter & Antenna Page.

---
In July, 2010, KCGM purchased a new transmitter, antenna, and coaxial cable.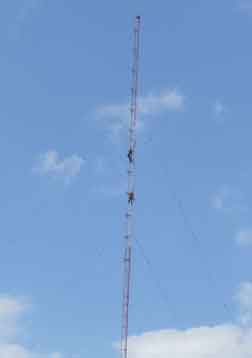 Two workers on the KGCM tower preparing for the installation of the new antenna.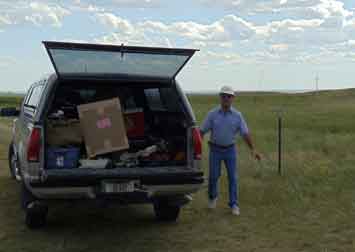 Colton Maslen supervises the antenna installation in Scobet, July 15, 2010.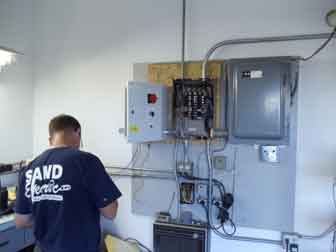 The new antenna required a new antenna heater controller. Josh Sand did the electrical work.



The new KCGM transmitter is a Harris ZX10000. It is actually two 5 kW transmitters in one TALL rack. This gives a great deal of redundancy.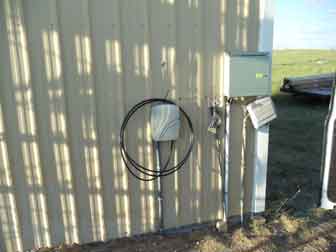 Nemont Telephone was in the process of bringing fiber to the KCGM transmitter building.


New digital STL and audio processing, 2011.
---

Montanavision Home Page.
This page updated 14-Mar-2016.