Montanavision Media Inc.
IT Client 1998-2014.
Gallatin Historical Society & Pioneer Museum.

---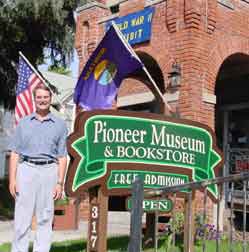 In 1998, Pioneer Museum Director John Russell asked us to install and maintain the Museum's computers and Local Area Network (LAN). We started with three PC's connected to a simple switch, so that they could share files. Today, the museum has two servers, eight workstations, four printers, a DSL Internet connection, and a web site with e-commerce. They have undertaken to digitize their entire collection into the PastPerfect database.

---
Pioneer Museum Web Site.

Montanavision Media Home Page.
This page updated 14-Mar-2016.