Montanavision Media Inc.
Agnus Dei Communications
Billings, Montana

---
Our first contact with Agnus Dei Communications was via telephone calls and e-mail messages. They were interested in purchasing a pair of broadcast properties in the Billings market, and asked us to assess their value. The two properties were KMZK (AM) and FM translator K248BL.

KMZK (AM)
FCC Facility ID=41600.
Frequency=1240 kHz.
Power=1,000 Watts.
45° 45' 29" N Latitude.
108° 29' 52" W Longitude, NAD27.

K248BL
FCC Facility ID=152964.
Frequency=97.5 MHz.
Effective Radiated Power=250 Watts.
45° 45' 51" N Latitude.
108° 27' 18" W Longitude, NAD27.


We inspected both properties on May 26, 2010, and submitted our report.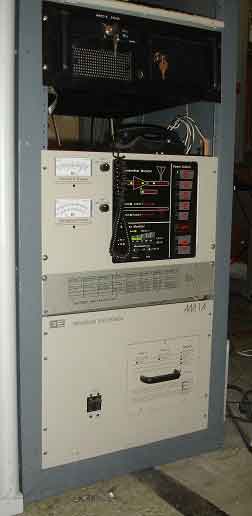 The KMZK transmitter is a BE AM1A. It shares the facility with KYYA-AM, a 5,000 Watt AM station on 730 kHz.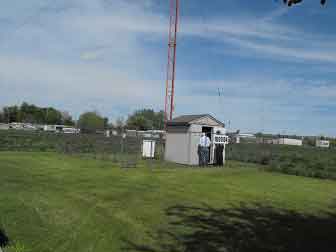 KMZK and KYYA-AM are diplexed into this tower.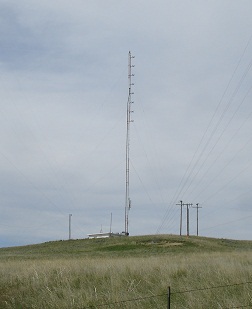 The K248BL translator is about halfway up this tower at the Sacrifice Cliff Electronic Site.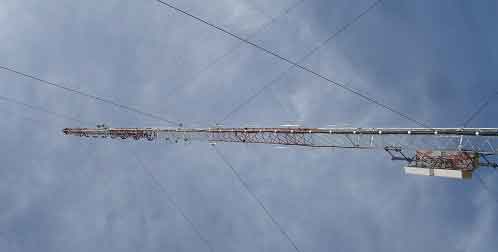 The two-bay K248BL antenna can be seen straddling the tower side lights.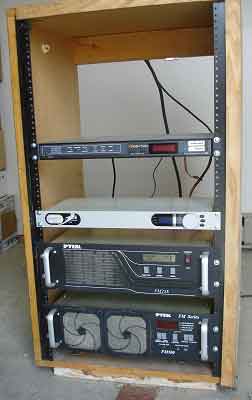 The translator equipment consists of am AM HD tuner, FM audio processor, PTEK FM25E exciter, and PTEK FM500 amplifier.


On December 1, 2010, the sale was announced in the trades. The seller was Herm Elenbaas, who will keep the KMZK call sign, the real estate, the tower, and the studios.

The story continues on Page 2.

---
Agnus Dei Communications Web Site.

Montanavision Media Inc. Home Page.
This page updated 28-Aug-2022.