Montanavision, Inc.
Contract Client Since 2006.
KMTX-AM, Helena

---

In February, 2006, Chief Engineer Shawn Ketchum asked us to help tune up an ailing transmitter.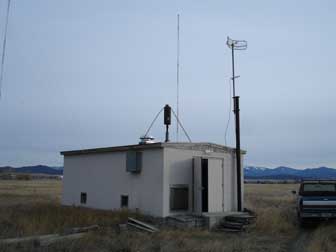 The transmitter site is located in the Helena Valley, north of town.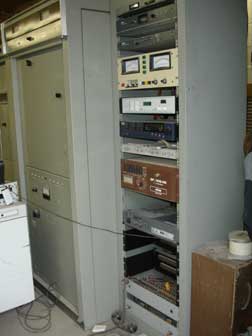 Equipment rack with STL receivers, antenna monitor, remote control, audio processing, and telemetry transmitter.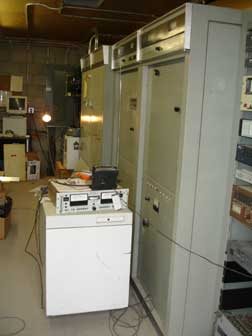 Harris MW-5 transmitter on right, phasor on left. Note Motorola C-QUAM stereo monitor on cart.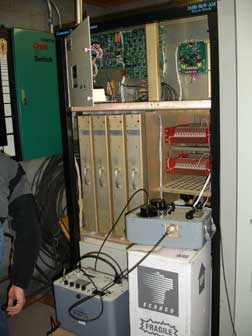 Continental 315D 5kW AM transmitter. We used the Delta RG-4 and OIB-3 to check the T-networks in the combiner.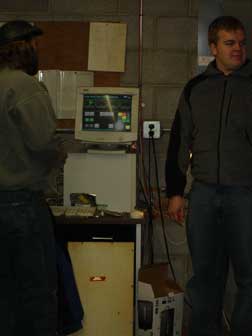 KMTX Chief Engineer Shawn Ketchum and Montanavision apprentice Kevin Judd monitor the transmitter operation during the tests.

---
Montanavision, Inc. Home Page.
This page updated 14-Mar-2016.