Montanavision, Inc.
Client since 1990.
| | | |
| --- | --- | --- |
| | serves Cody, Wyoming, with a translator on 88.5 MHz. | |
---
We have been working at the Cedar Mountain site above Cody, Wyoming, since the late 1980's, first for KLZY, then later for KNWT. On a sunny, summer day in 2010, we were called by Yellowstone Public Radio to get the Cody translator back on the air.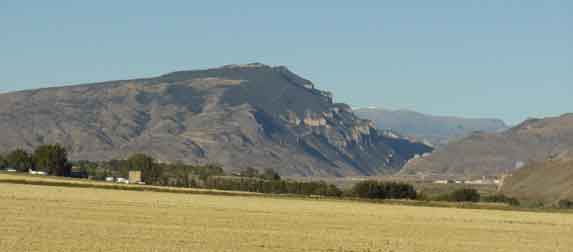 Cedar Mountain Electronic Site, above Cody, Wyoming, elevation 7,650 feet, September 2, 2010.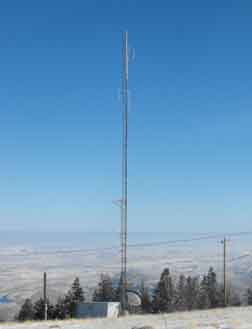 This 100 foot tower supports antennas for two FM translators, one TV translator, and one two-way radio system.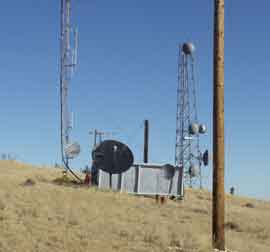 The signal for Yellowstone Public Radio arrives at the Cedar Mountain site via satellite. The building is fabricated from steel, but it is not a common cargo container.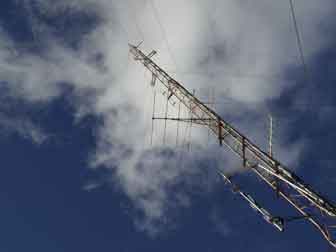 The transmitting antenna for the YPR translator is the 5-element Yagi in the center of the photo.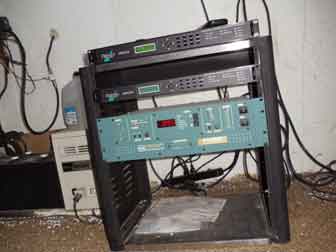 The cause of the outage turned out to be a bad satellite receiver. Here, Loren has brought a second satellite receiver to the site to verify the diagnosis. The transmitter is a Crown FM150.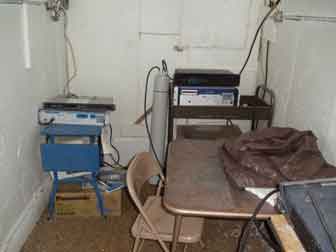 At the other end of the building are a TV translator and an FM translator.

---
This page updated 14-Mar-2016.