Montanavision, Inc.
Client since 1990.
| | |
| --- | --- |
| Serving Billings on 91.7 MHz. | |
---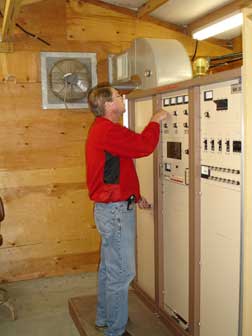 KEMC Chief Engineer Randall Rocks checks the Continental 816R transmitter at the Keller Road site, south of Billings.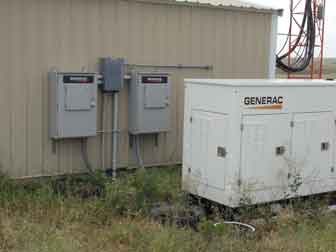 When the emergency generator was installed in 2009, the single-phase load was so great that two transfer switches were needed.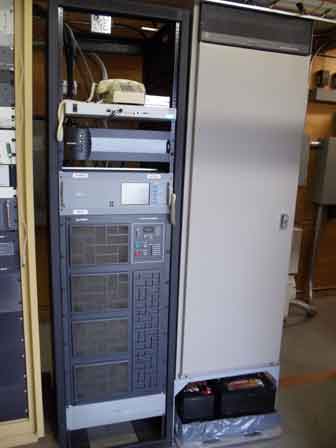 There are no telephone lines to the Keller Road site. The phone in the HD rack is connected to the YPR studio via the Harris Intraplex microwave radio and multiplexer. Below that is the Harris HD exciter and 2000 Watt amplifier. The rack to the right holds radio equipment for the Montana Department of Transportation.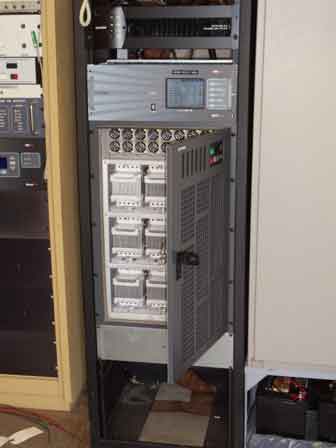 This is the new HD transmitter, a Harris ZX5000, installed August 31, 2010.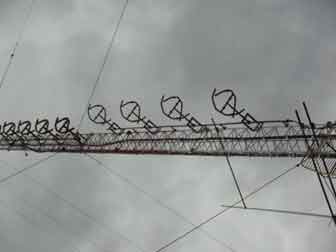 The four-bay ERI FM antenna is for KEMC-HD. It can also be used for KEMC analog FM or KEMC-FM+HD, just by switching modes on the HD exciter.

---
This page updated 14-Mar-2016.