Montanavision Media
Contract Client since 2005
CSN International


---
Helena
The CSN radio station for the Helena area is translator K215CG, on 90.9 MHz, located at the Helena North Hill Electronic Site. The site is shared with several other radio broadcasters, including KHLV, KUHM, K226BI, KVCM, & KHKR.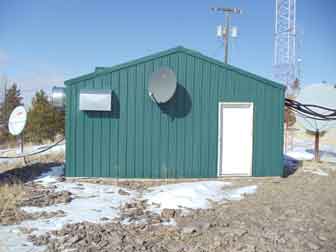 The new addition to the south side of the building houses five transmitters.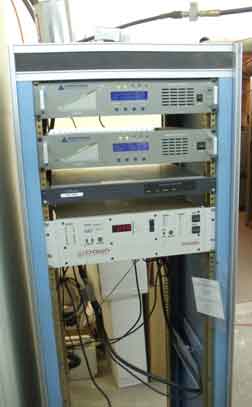 Equipment for two of the stations is mounted in this rack. From the top, STL receiver and transmitter for translator K226BI, which re-transmits the programming of KKGR, satellite receiver and transmitter for translator K215CG, for CSN.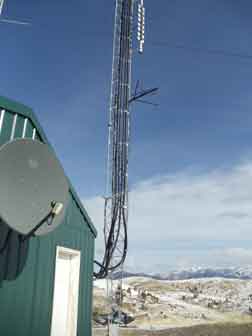 The CSN antenna is a one-bay Jampro "arrow," mounted at the lowest position on the tower.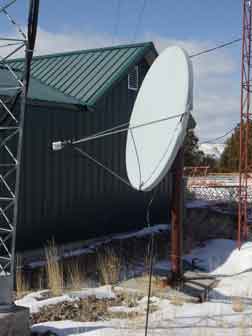 This satellite dish down-links the CSN programming from Twin Falls.

---
K217EM + K213DY, Billings.
K268AS, Bozeman (Quinn Peak Electronic Site).
K218DN, Gallatin Gateway (High Flat Electronic Site).
KGFJ, Belt (Tiger Butte Electronic Site).
K242CA, Great Falls (Munson Communications Site).
K215CG, Helena.
K204EV + KJFT, Missoula.
CSN Main Page.
CSN International Web Site.

Montanavision Media Home Page.
This page updated 14-Mar-2016.