Montanavision Media
Contract Client since 2005
CSN International


---
Gallatin Gateway
At the High Flat Electronic Site, southwest of Bozeman, we maintain four full-power FM stations, KBMC, KKQX, and KSCY, and KMTZ, as well as the CSN translator.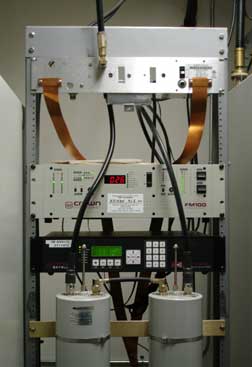 Translator K218DN is a Crown FM100, operating on 91.5 MHz.
K217EM + K213DY, Billings.
K268AS, Bozeman (Quinn Peak Electronic Site).
K218DN, Gallatin Gateway (High Flat Electronic Site).
KGFJ, Belt (Tiger Butte Electronic Site).
K242CA, Great Falls (Munson Communications Site).
K215CG, Helena.
K204EV + KJFT, Missoula.
CSN Main Page.
CSN International Web Site.


Montanavision Media Home Page.
This page updated 14-Mar-2016.