Montanavision Media
Contract Client since 2005
CSN International


---
Billings
CSN Radio operates two translators in the Billings area. The transmitters are fed by satellite, with the outputs combined into a single antenna.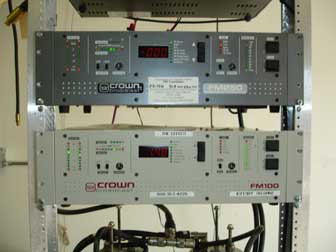 Upper translator is a Crown FM250, K217EM on 91.3 MHz.
Lower translator is a Crown FM100, K213DY on 90.5 MHz.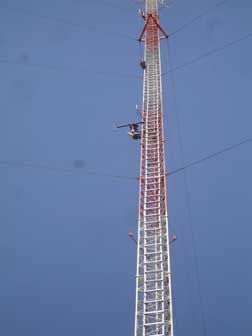 The combined transmit antenna is on the left side of the tower at the 180-foot level.
K217EM + K213DY, Billings.
K268AS, Bozeman (Quinn Peak Electronic Site).
K218DN, Gallatin Gateway (High Flat Electronic Site).
KGFJ, Belt (Tiger Butte Electronic Site).
K242CA, Great Falls (Munson Communications Site).
K215CG, Helena.
K204EV + KJFT, Missoula.
CSN Main Page.
CSN International Web Site.


Montanavision Media Home Page.
This page updated 14-Mar-2016.