Montanavision Media Inc.
Client Since 2003.
Silver Star Communications &
Orion Media, Bozeman
KKQX, Manhattan.

---
KBZM Transmitter
KKQX Transmitter
KSCY Transmitter
Big Sky Studio
---

FCC Facility ID = 164232.
Freq = 105.7 MHz.
ERP = 12 kW H + V.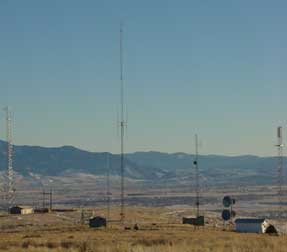 The High Flat Electronic Site, west of Bozeman, is home to many radio services. The tall tower in the center is owned by Yellowstone Public Radio, and supports antennas for several other users.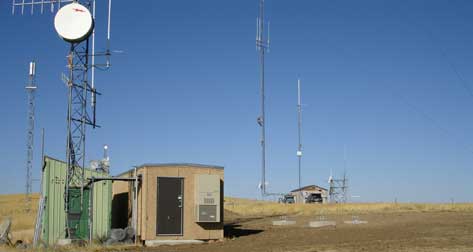 The High Flat site is a busy place in the summer of 2005. In the center foreground, a new foundation has been poured for a self-supporting tower for Teton Communications. A technician from TransAria is on the YPR tower testing signal conditions at the site.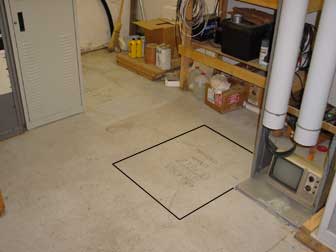 The transmitter building is owned by KTVQ-TV of Billings, and houses transmitters for Yellowstone Public Radio, Velocita Wireless, Air Tel, CSN International, and Gallatin Valley Community TV. The outline on the floor shows the future location of the KKQX transmitter.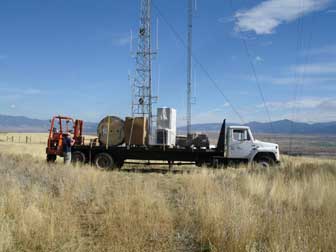 Moving day is October 12, 2005. The truck from Lux Transfer & Storage arrives at the site just after noon, carrying the coaxial cable, the antenna (in cardboard boxes), the transmitter, and miscellaneous support equipment.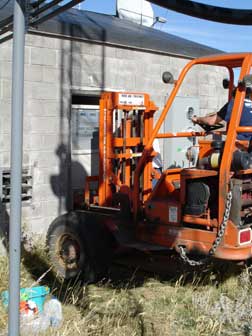 Sean, the forklift operator, carefully places the transmitter through the door, into the transmitter building, 12-Oct-2005.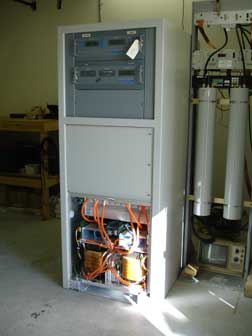 The Harris Z10CD sits neatly inside the outline on the floor. The lower front panel has been removed to inspect the cables and connectors on the power supply.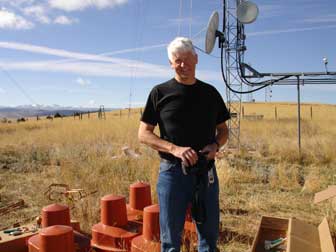 Jim stands amid the Shively antenna parts. The radome halves (left foreground) will be assembled around a radiator (left background).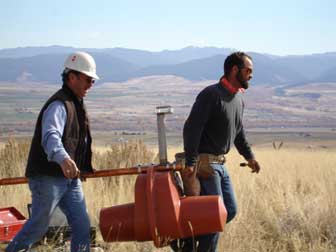 Colton and Kevin Maslen carry the top antenna bay to the tower, 21-Oct-2005.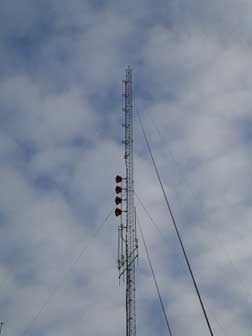 All four bays in place at the 125 foot level.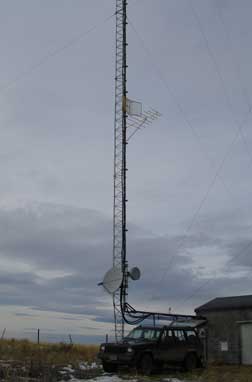 The KKQX STL receive antenna is mounted on the tower, just above a log-periodic receiving antenna for Yellowstone Public Radio, 18-Nov-2005.

---
Langohr Studio
Radio Park Studios
KBZM Transmitter
KKQX Transmitter
KSCY Transmitter
Big Sky Studio

The Eagle Web Site.

Montanavision Home Page.
This page updated 14-Mar-2016.