Montanavision Media Inc.
Full Service Client Since 2003.
Silver Star Communications &
Orion Media, Bozeman

---
Radio Park
In 2007, the studios of KKQX were moved to a new location.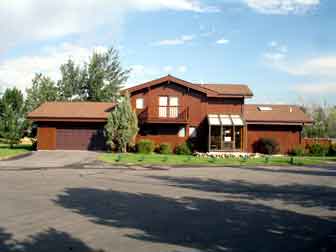 This familiar sight along Huffine Lane, west of Bozeman, is the former model home for Lindahl Cedar Homes, which was more recently the home of Montana Cabinet Designs.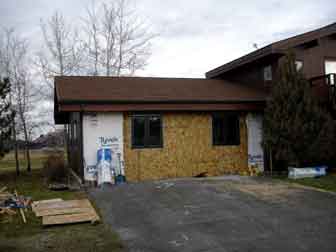 Paul Bierman Construction began remodeling the house into a radio station. The garage was to become two studios and operations space.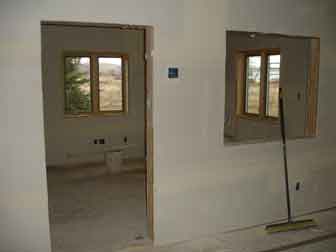 In November, 2007, the new exterior windows were in place, and the interior walls had sheetrock.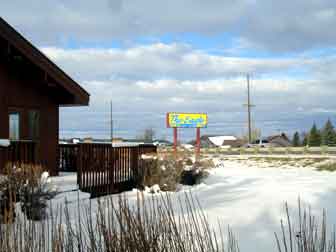 By the end of November, the new sign, proudly proclaiming the new home of The Eagle, was standing by Huffine Lane.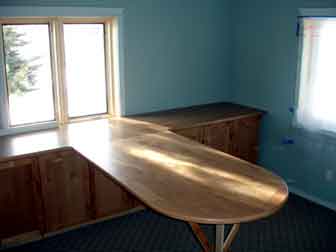 The Eagle studio has cabinets and counter installed, 18-Dec-2007.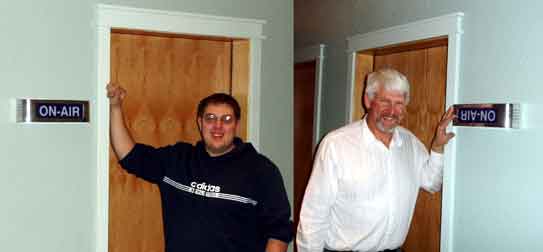 Just outside each studio door is a lighted sign to alert staff and visitors that the microphones have been turned on.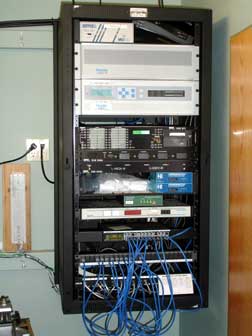 Compact rack in closet holds Cutthroat wireless network radio and router, Moseley LanLink radio, Moseley Starlink STL transmitter, TFT EAS equipment, a couple of Henry StereoSwitches to route studio audio to the STL, KKQX telemetry receiver and Burk remote control, a Linksys Ethernet switch, and Cat-5e patch bays, 21-Dec-2007.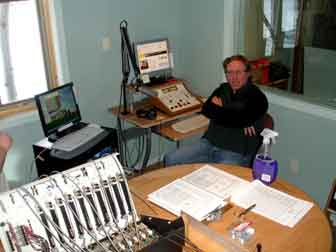 Colter has been relegated to a tiny corner of The Eagle studio with temporary equipment while we install his console and permanent equipment, 26-Dec-2007.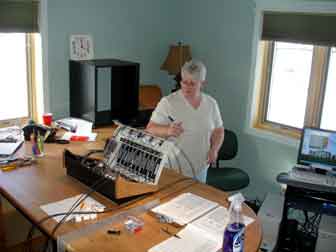 Reba installs the console input cables, 26-Dec-2007.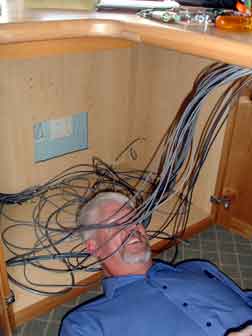 Jim reclines under the counter while trying to establish order among the cables, 26-Dec-2007.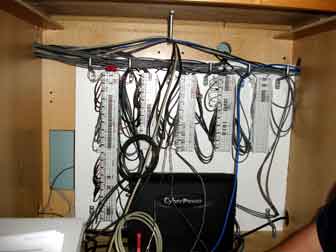 Console connections terminate on Type 66 blocks under the counter, 30-Jan-2008.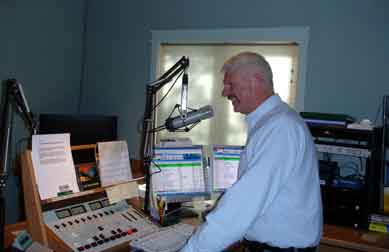 Jim at the operator's position in The Eagle studio, 05-Feb-2008.



The Eagle Web Site.
---
The KSCY studio is a mirror image of The Eagle studio.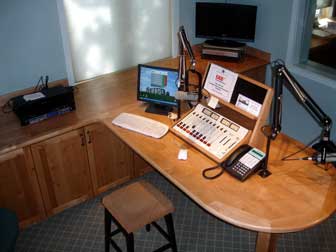 The new studio is ready for simple production work, 08-Apr-08.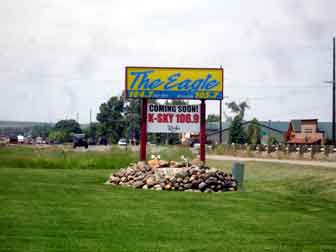 Near the end of June, this sign appeared along Huffine Lane, announcing that K-SKY 106.9 was "coming soon," 26-June-2008.


K-SKY Web Site.
---
Langohr Studio
Radio Park
KBZM Transmitter
KKQX Transmitter
KSCY Transmitter
Big Sky Studio

Montanavision Home Page.
This page updated 14-Mar-2016.