Montanavision Media Inc.
Contract Client 2007-2010.
Ted Austin, Jr.
K279AU, Idaho Falls.

---
With time running out on the FCC Construction Permit, it was critical to build this new translator station right and get it working the first time.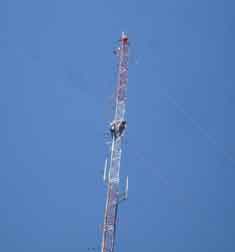 Early on the morning of July 6, 2007, Jim and Loren climbed the 300 foot tower behind the KIFI-TV studio on Yellowstone Trail in Idaho Falls.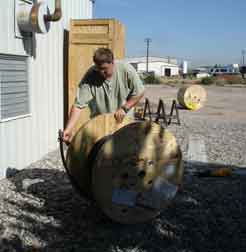 David Hubbard has finished attaching a connector to the first end of the 7/8 inch coax.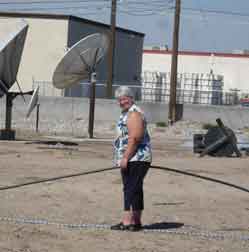 Pulling the coax up the tower was a big job that required many hands. Here Reba makes sure the coax feeds smoothly and does not kink.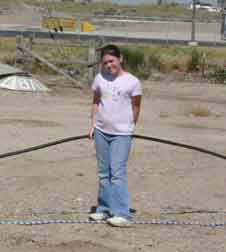 Granddaughter Lexi helped handle the coax, too.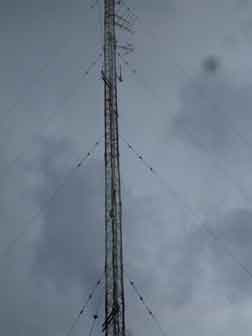 The transmitting antenna is a one-bay Nicom BKG-77.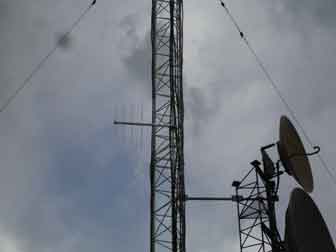 The receiving antenna is a Nicom LOG FM P5.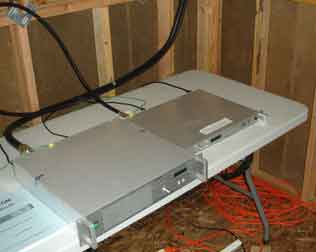 A pre-fabricated shed was brought in to house the translator equipment. On the left, the transmitter is a Nicom NT 250 LCD. The receiver is a Nicom NLRFM1.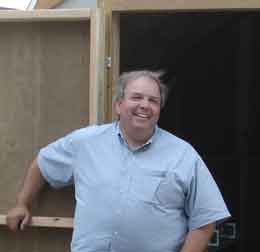 At the end of the day, a very happy Ted Austin poses in front of his new translator building.

---
K279AU, Idaho Falls.
K275BC, Teton Village.
K287AP, Teton Pass Site.
KCHQ, Snow King Site.
KCHQ, Driggs.
Ted Austin Main Page.
KCHQ, Q102-FM Web Site.
Montanavision Media Home Page.
This page updated 14-Mar-2016.