Montanavision Media Inc.
Contract Client 2007-2010.
Ted Austin, Jr.
KCHQ-FM, Driggs.

---
In October, 2008, we visited the Relay Ridge Electronic Site for the first time.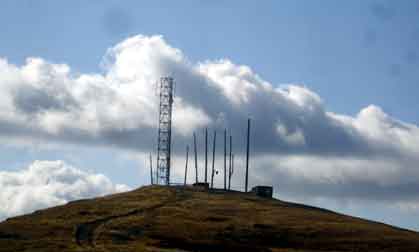 This is a severe site, administered by the United State Department of Agriculture, Forest Service. At an elevation of 8750 feet, it is above the treeline.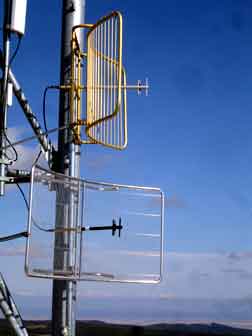 UHF transmit antennas provide Intercity Relay Service to the translator at Teton Pass and the booster at Snow King.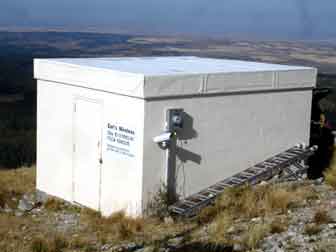 The transmitter building is owned by Steve Earl and operates under a Special Use Permit from USFS.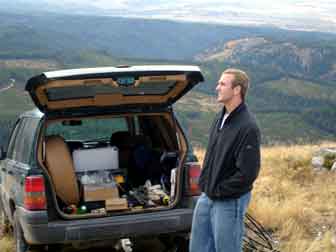 Todd Austin inspects the repair work, October 3, 2008.

---
K279AU, Idaho Falls.
K275BC, Teton Village.
K287AP, Teton Pass Site.
KCHQ, Snow King Site.
Ted Austin Main Page.
KCHQ, Q102-FM Web Site.
Montanavision Media Home Page.
This page updated 14-Mar-2016.