Montanavision Media Inc.
Client Since 2008.
Chippewa Cree Tribe



KHEW (FM)
Rocky Boy's Reservation, Montana

---
The last phase of station construction was the installation of the satellite dish and receivers.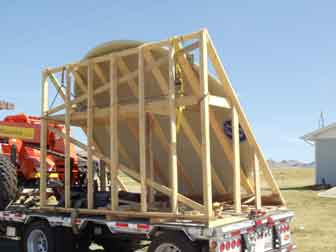 Dedicated carrier brought the 12 foot satellite dish to the Rocky Boy's Reservation on August 16, 2011.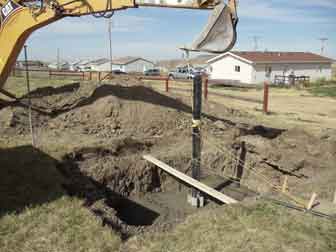 Concrete was poured into a large hole in the ground on September 23, 2011.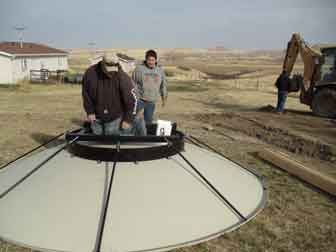 Loren and young helper assemble the satellite dish on October 20, 2011.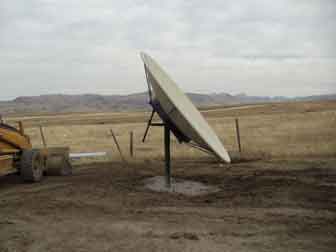 The satellite dish has been placed on the mount and the site has been graded, October 20, 2011.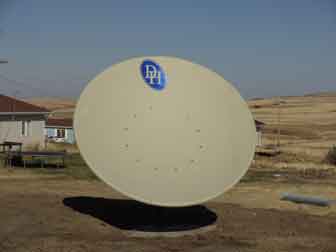 The satellite dish, minus the feed horn and supports.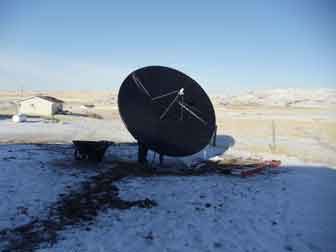 The completed satellite dish, with feed horn and weather cover in place, December 1, 2011.


Page 3, Transmitter Installation.
---
KHEW Web Site.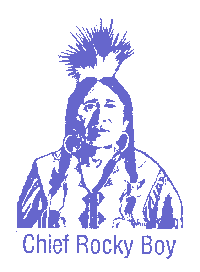 Chippewa Cree Tribe Web Site.

Montanavision Home Page.
This page updated 14-Mar-2016.