Montanavision Media Inc.
Project client in 2006.


Citadel Communications Corporation
Citadel Broadcasting Company
KOH (AM)
Reno, Nevada.

---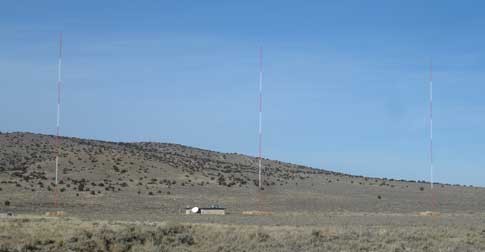 Our first project for 2006 was to install a new transmitter for Citadel radio station KKOH in Reno. This view shows the antenna farm, three 320 foot towers in the Lemmon Valley, north of Reno.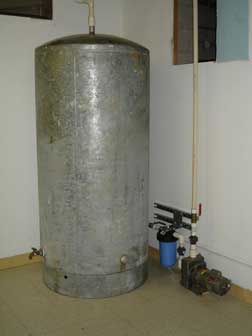 We began by relocating the water tank and pump for the dummy load.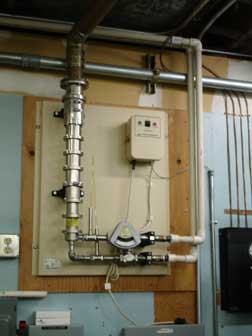 The closed system runs about 8 gallons per minute.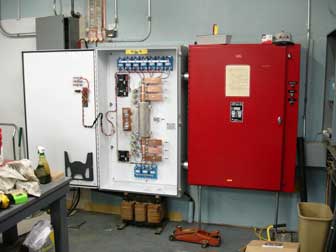 We also helped install a new LEA TVSS next to the generator transfer switch.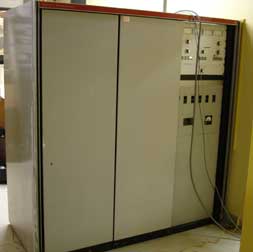 In order to make room for the new transmitter, the old backup transmitter, a Collins 830, had to be moved.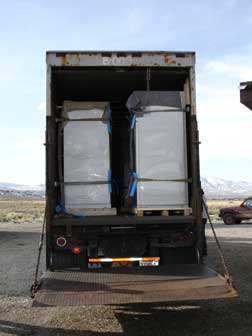 On Tuesday, January 10, 2006, the new transmitter arrived!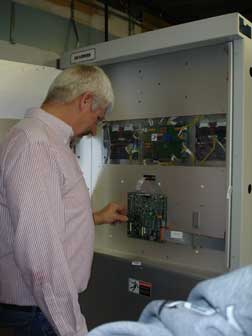 Jim examines one of the circuit boards in the Power Supply Cabinet.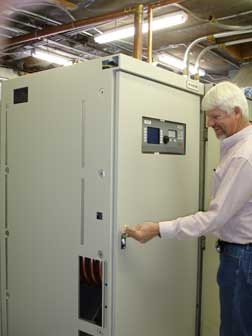 Jim checks the shipping tag on the door latch of the Control/Output Cabinet.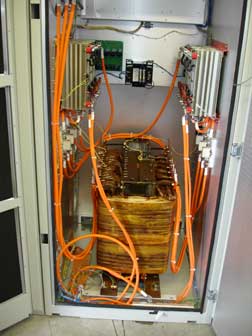 Inside the Power Supply Cabinet.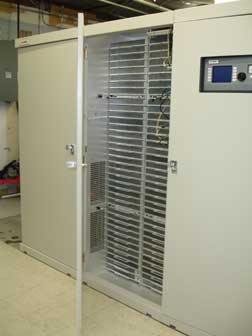 The three cabinets of the Harris 3DX50 have been bolted together and connected. The open door shows the 32 PA modules.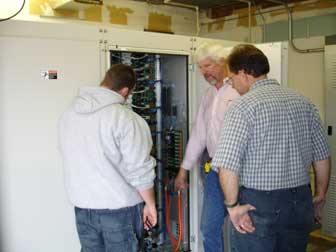 Jim explains some of the inner workings of the transmitter to Engineering Apprentice Loren Denison, 12-Jan-2006.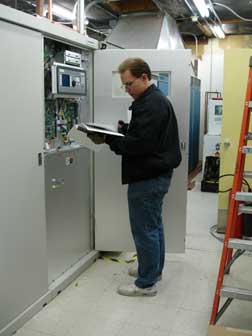 Citadel Director of Engineering Martin Stabbert begins the transmitter initial start-up procedure, 12-Jan-2006.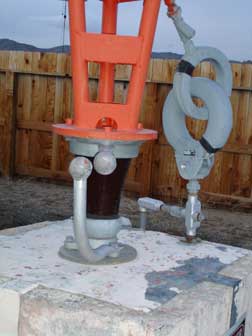 Base of the non-directional tower, showing the ball gap and Austin transformer.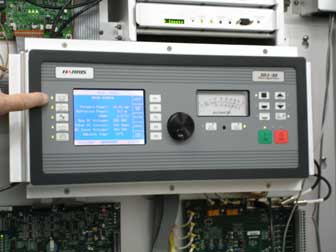 The Home Screen of the transmitter control panel indicates 52 kW.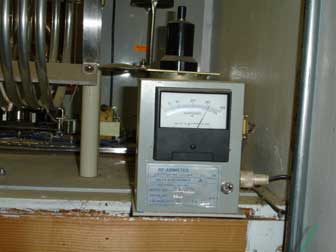 32 Amps of base current for 50 kW!

---
Citadel Lansing, 2007.
WJIM-AM, WVFN-AM, WJIM-FM, WMMQ-FM, WFMK-FM, WITL-FM.
Citadel Modesto, 2006.
KATM-FM, KHKK-FM.
Citadel Reno, 2006.
KKOH-AM.
Citadel Little Rock, 2000.
KARN-AM, KAAY-AM, Arkansas Radio Network.
Citadel Flint, 2001.
WTRX-AM.
Citadel Boise, 2001, 2006.
KBOI-AM, KTIK-AM, KIZN-FM, KQFC-FM, KKGL-FM, KZMG-FM.
Citadel Spokane, 1996-present.
KGA-AM, KJRB-AM, KDRK-FM, KEYF-AM+FM, KAEP-FM, KYWL-FM
Citadel Colorado Springs, 1996.
KKFM-FM, KKMG-FM.
Citadel Bozeman, 1993-1996.
KBOZ-AM, KATH-FM, KPKX-FM
Citadel Main Page.

Citadel Web Site.

Montanavision, Inc. Home Page.
This page updated 14-Mar-2016.