Montanavision Media Inc.
Project client in 2001.


Citadel Communications Corporation
Citadel Broadcasting Company

---
We were called to help move the WTRX-AM studio to the Citadel Radio Center.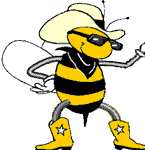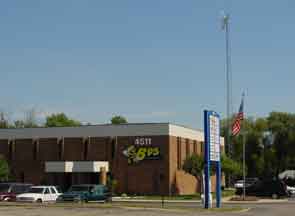 Citadel Radio Center in Flint houses the studios for WFBE-FM.


WFBE van, 24-July-2001.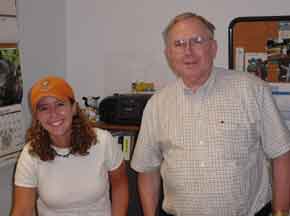 WFBE promotions director Stacy Triger and Citadel Saginaw-Flint Chief Engineer Bob Friedle, 30-July-2001.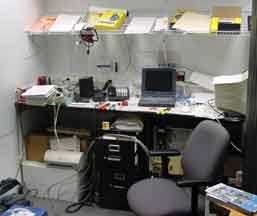 Engineering office and shop, 24-July-2001.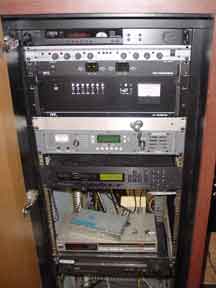 Central engineering rack, 24-July-2001.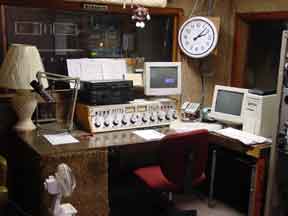 Old WTRX-AM studio, 25-July-2001.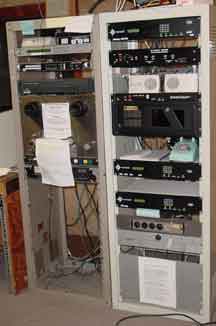 Old WTRX-AM studio racks, 25-July-2001.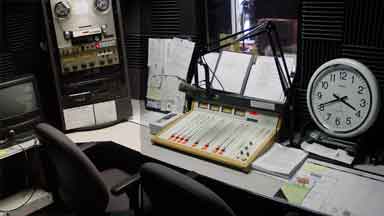 We installed this console in the new WTRX-AM studio, 25-July-2001.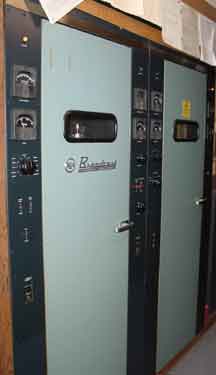 WTRX-AM main transmitter is an RCA BTA-5T1, 25-July-2001.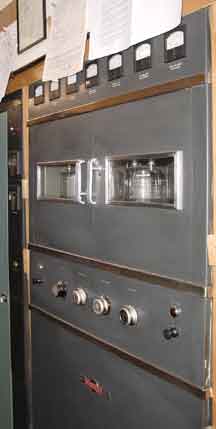 WTRX-AM backup transmitter is a Collins 20K, 25-July-2001.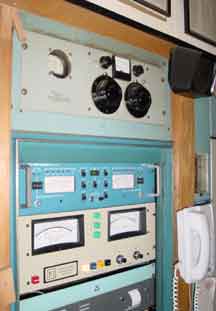 The transmitter support equipment, a Delta Common Point Bridge, a Motorola C-Quam Demodulator, a Potomac Instruments Antenna Monitor, and Sage ENDEC EAS unit, 25-July-2001.


WTRX-AM operates on 1330 kHz, with a three-tower directional array.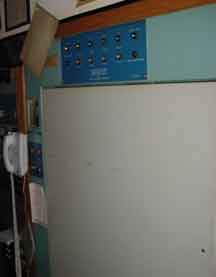 The phasor splits the transmitter output three ways, 25-July-2001.

---
Citadel Lansing, 2007.
WJIM-AM, WVFN-AM, WJIM-FM, WMMQ-FM, WFMK-FM, WITL-FM.
Citadel Modesto, 2006.
KATM-FM, KHKK-FM.
Citadel Reno, 2006.
KKOH-AM.
Citadel Flint, 2001.
WTRX-AM.
Citadel Boise, 2001, 2006.
KBOI-AM, KTIK-AM, KIZN-FM, KQFC-FM, KKGL-FM, KZMG-FM.
Citadel Little Rock, 2000.
KARN-AM, KAAY-AM, Arkansas Radio Network.
Citadel Spokane, 1996-2004.
KGA-AM, KJRB-AM, KDRK-FM, KEYF-AM+FM, KZBD-FM, KYWL-FM
Citadel Colorado Springs, 1996.
KKFM-FM, KKMG-FM.
Citadel Bozeman, 1993-1996.
KBOZ-AM, KATH-FM, KPKX-FM
Citadel Main Page.

Citadel Web Site.

Montanavision, Inc. Home Page.
This page updated 14-Mar-2016.