Montanavision Media Inc.
Client Since 2010.
KANA (AM)
Butte Broadcasting Inc.

---
Senior Engineer Chuck Beardsley called us to perform the annual Occupied Bandwidth Measurements at KANA, Anaconda.
FCC Facility ID=668
Frequency=580 kHz.
Power=1,000 Watts-Day, 197 Watts-Night, ND-2.
Latitude=46° 07' 43" North.
Longitude=112° 55' 25" West.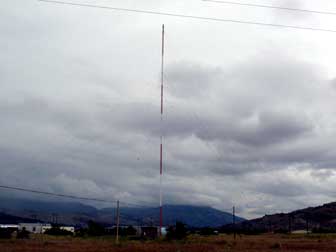 KANA tower on east side of Anaconda is 220 feet tall.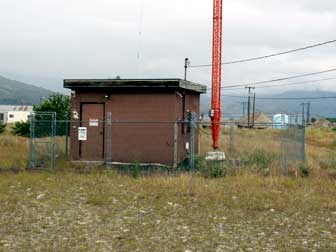 The transmitter building is a simple, concrete block structure with a wood frame roof.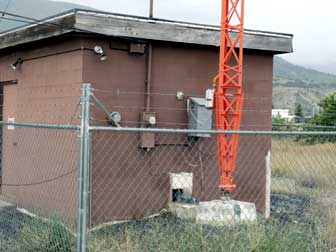 On the north side of the building: photo-sensor for tower lights, electric meter panel, tower lighting choke, and tower. Note the small size of the base insulator.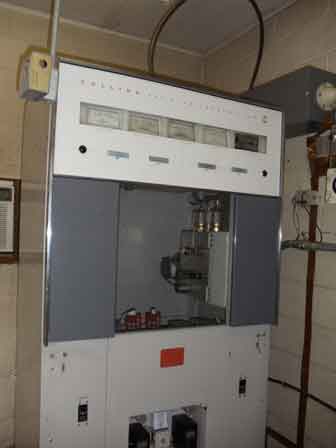 Several decades ago, the Collins 20V transmitter was the state of the art.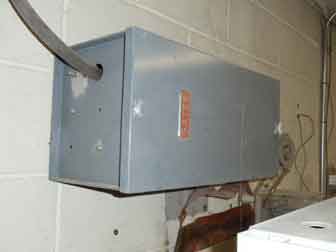 The 1,000 Watt Gates Antenna Tuning Unit.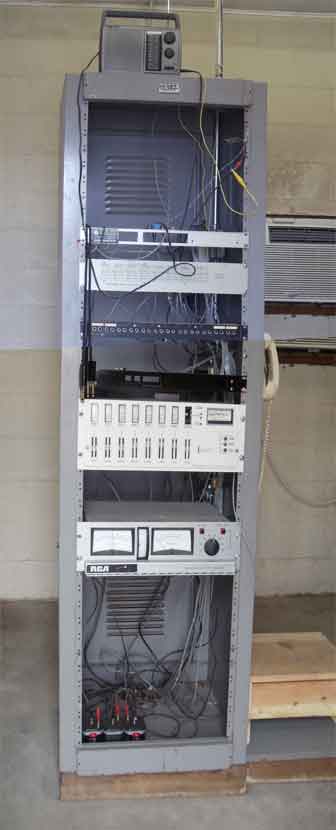 Support equipment in the rack includes a Sine remote control, Inovonics MAP-II audio processor, and RCA (Belar) modulation monitor.


KANA Ground Mat Modification Project, June, 2011.
---

Montanavision Home Page.
This page updated 14-Mar-2016.