Montanavision Media Inc.
Client Since 2010.
KOPR (FM)
Butte Broadcasting Inc.

---
Station owner Ron Davis called us to help with transmitter repairs at the XL Heights site.
FCC Facility ID=7912
Frequency=94.1 MHz.
ERP=60,000 Watts.
Latitude=46° 00' 23" North.
Longitude=112° 26' 28" West.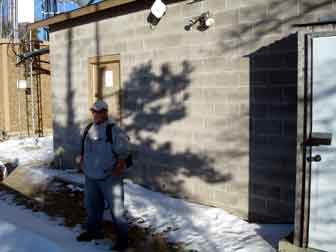 High above Butte, on the Continental Divide, Loren poses outside the KOPR transmitter building, 21-Jan-2010.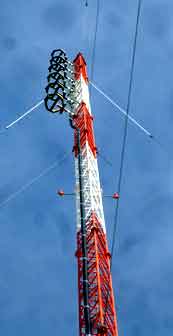 KOPR uses a 6-bay ERI antenna.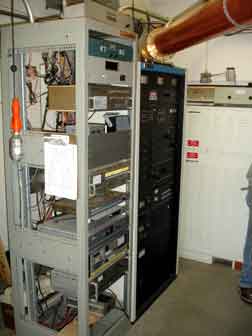 The main transmitter is a Harris FM-20K. The rack on the left supports the STL receiver and remote control.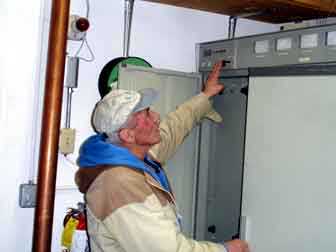 Engineer Nick checks the backup transmitter, a Harris FM-10H.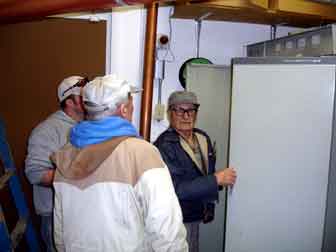 Loren and Nick watch as senior engineer Chuck Beardsley checks the FM-10H. This photo was taken just a few days before Chuck's 92nd birthday.

---

Montanavision Home Page.
This page updated 14-Mar-2016.