Montanavision Media Inc.
Client Since 2010.


Nautel Inc.
Transmitter Manufacturer

---
Our first Nautel transmitter installation project was for Nebraska Educational Telecommunications (NET).
We installed a Nautel NV30 for KHNE, near Grand Island, and we installed a Nautel NV20 for KLNE, near Holdrege.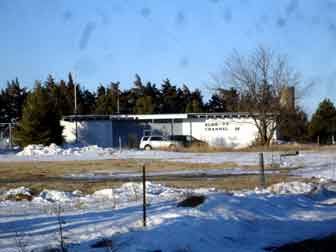 KLNE transmitter building. Behind the building on the right is a concrete water tank that was part of a World War II German POW camp.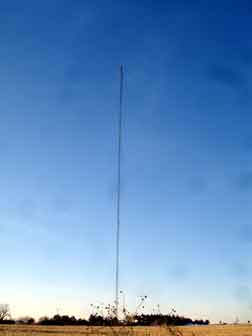 A 1,000 foot tower supports the UHF TV antenna on the top, and the 10-bay FM antenna is mounted near the top on the right side.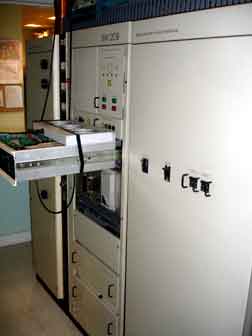 The existing KLNE transmitter was also a Broadcast Electronics FM 20B. Note the special High Altitude Blower Kit installed on the FX50 exciter.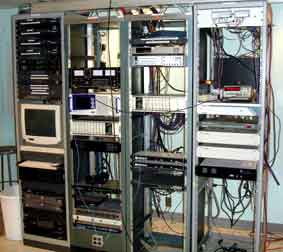 Four racks in the KLNE control room, with equipment to monitor and control the TV and FM transmitters, 13-Feb-2010.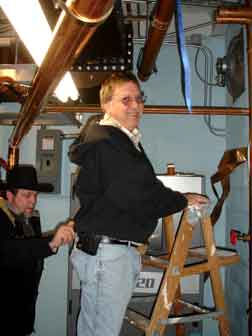 NET Field Engineers Chuck and Tim help to install the NV20 transmitter.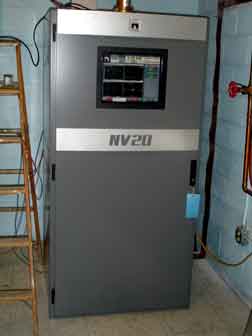 Nautel NV20 transmitter ready to go on the air.

---
Nautel transmitters in Nebraska, Page 1.
Nautel transmitter in Colorado.

Nautel Web Site
Nebraska Educational Telecommunications.

Montanavision Home Page.
This page updated 14-Mar-2016.