Montanavision Media Inc.
Client in 2008-2009.


Equity Media
KBTZ-LP, Bozeman

---
Channel=32, 578-584 MHz.
ERP=16 kW.
N Lat=45&deg 39' 28"
W Long=110&deg 48' 22" NAD27
FCC Facility ID=17328.


In April, 2008, Director of Engineering Ron Taylor called us to help move their Bozeman LPTV facility to another site.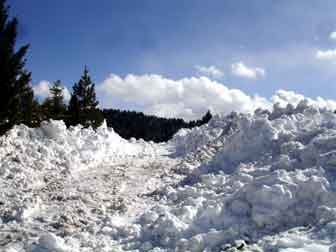 In April, there is still lots of snow at the Bozeman Pass Electronic Site.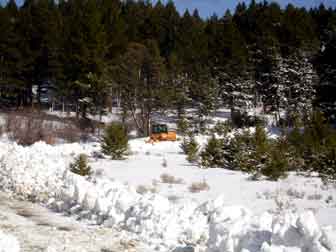 Loren clears the road with a Case 1150 dozer, 17-Apr-08.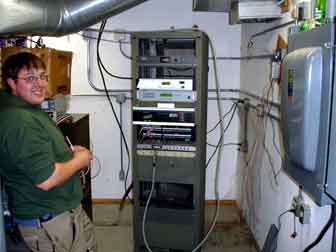 We had to make some changes inside the KOZB transmitter building to accomodate the new TV transmitter. Here, David is working on some of the control wiring.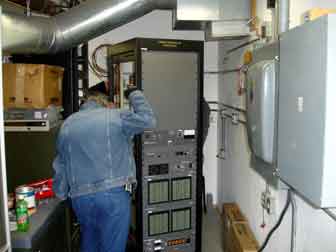 Equity Media Director of Engineering Ron Taylor helps get the new Pineapple Technologies transmitter through the door, 18-Apr-08.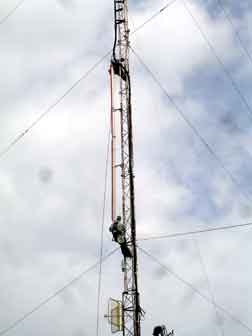 Joe and Loren position the channel 32 SWR slot antenna on the tower.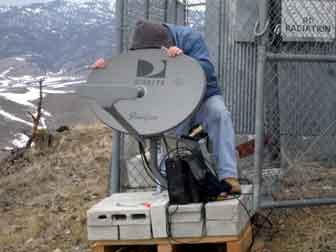 Equity Media engineer Sid Weatherford scans the sky, trying to downlink the satellite programming for the station, 19-Apr-08.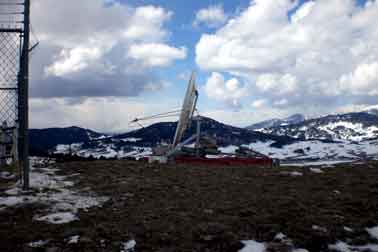 Eventually, we had to give up on the idea of using a small dish for the downlink, because of the rf levels at the site. On April 21, 2008, we moved the primary dish over from the Green Mountain Site.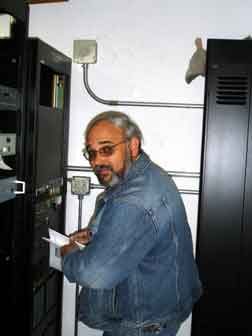 Ron is caught reading the manual for the new transmitter.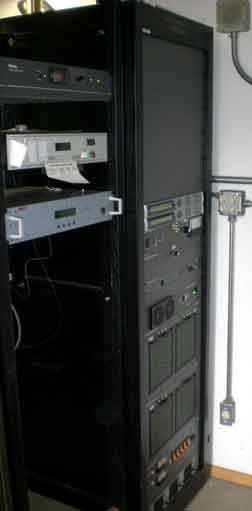 The new transmitter operating at full power into the antenna, April 21, 2008.


This analog-only station ceased operation on June 12, 2009.
---
KBTZ-TV, Channel 24, Butte.
Equity Media Main Page.

Equity Media Web Site.

Montanavision Home Page.
This page updated 14-Mar-2016.