Montanavision Media Inc.
Client Since 2009.
KWYS (AM)
2010 Studio Move Page

---
In July, 2010, the station was unexpectedly forced to move its studio to a location across town.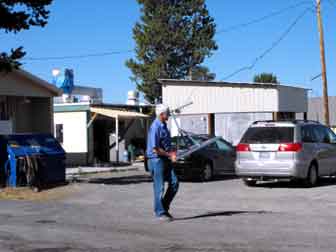 On moving day, we started by taking down the STL antenna from the roof of the Madison Street studio.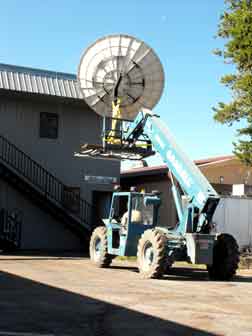 The satellite dish and mount came down in one piece.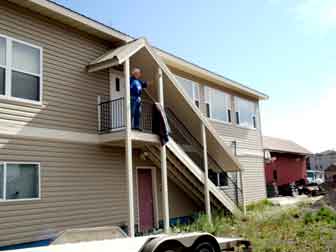 The new studio is on Geyser Street. Jim is sighting in the STL path to the transmitter.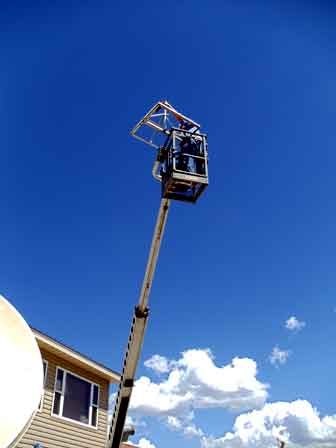 Jim and STL antenna are hoisted to the roof.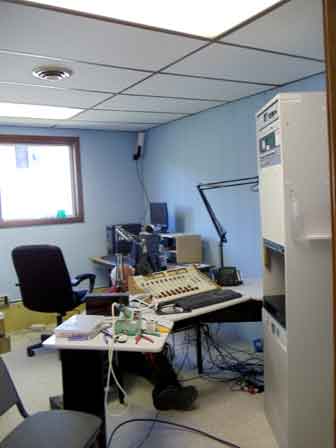 The new KWYS studio under construction, July 30, 2010.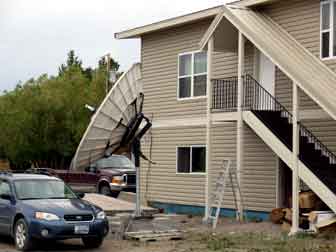 The satellite dish in place at the Geyser Street studio.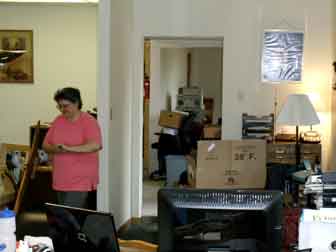 Joyce unpacks boxes and gets settled into the new offices.

---

Montanavision Home Page.
This page updated 14-Mar-2016.