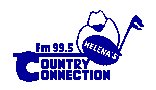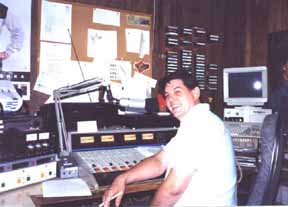 KBLL-FM morning personality and Operations Manager, Mike O'Brien at the controls, 29-July-1999.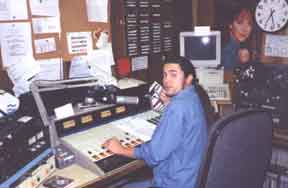 KBLL-FM evening personality Cory Woods plays hot country favorites, 08-Oct-1999.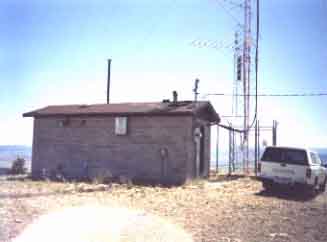 KBLL-FM transmitter site overlooks the Helena Valley from the North Hill.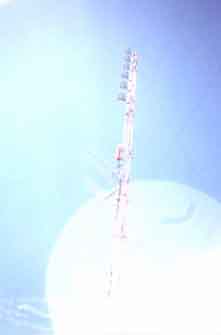 KBLL-FM broadcasts with a six-bay antenna at the top of this tower, installed by John Runkle in 1984.

---
Holter Broadcasting Main Page.
Montanavision, Inc. Home Page.
This page updated 14-Mar-2016.